Find below the customer service details of Taiwan Mobile. Besides contact details, the page also offers a brief overview of the telecom company.
Head Office
12F, No. 88, Yanchang Rd.,
Xinyi District, Taipei, Taiwan
Support
Phone: 188 or 0809-000-852 (mobile)
Phone: 02-66062977 (mobile)
Phone: 0809-000-258 (broadband)
Phone: +886-2-6606-2999 (overseas)
______
About Taiwan Mobile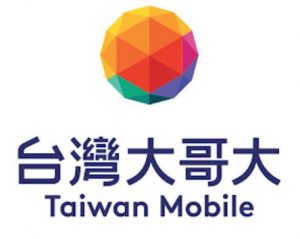 Taiwan Mobile is a leading telecommunication service provider in Taiwan that began in the year 1997. Competing with Chunghwa Telecom, Taiwan Mobile offers mobile, fixed-line, cable TV, and broadband services. It is currently the country's second largest telecom company. The mobile phone operator, headquartered at Taipei, is part of Fubon Group. There are more than 7 million subscribers connected through Taiwan Mobile. The company has been aggressively focusing on the 5G infrastructure rollout and developing applications related to same. Already there are over 7,000 high-speed 5G base stations. The 5G commercial services was launched as recently as 2020. Besides 5G, mobile subscribers can also connect through 3G and 4G technologies. Taiwan Mobile's affiliate companies consist of Taiwan Fixed Network Co, TFN Media Co, TT&T, and Momo Com Inc.
The portfolio of products include mobile prepaid, postpaid, international roaming and broadband. There are plans designed for both individuals and businesses. New subscribers can get started with a prepaid card that can be purchased at Taiwan Mobile outlets or through authorized dealers. The prepaid card has different currency values according to the data and call consumption. The rates and features vary according to the plan. There are also student prepaid cards and day passes. You will find them available in both 4G and 5G. The free airtime is non-refundable and cannot be transferred to other Taiwan Mobile numbers. Note that you will need a 4G or 5G enabled device to use the same.
As for postpaid, you have plans that include handset or just the SIM. Some of the higher postpaid plans offer unlimited 4G LTE data during contract period. To enjoy faster connectivity opt for 5G postpaid plans that start with 24GB data, to 150GB and more. If you are on 5G, you enjoy high-speed data transfer, meaning your streaming and downloads happen in a blink. All intra-network calls can be performed without any additional costs. For other networks, costs vary on minute. If you are travelling abroad, you have a rate tariff published on the website showing the call rates by country. No activation is required for international calling. However, if you would like to save spending during your travel, purchase the day pass or data roaming packs. There are day packs designed for specific countries. Top up and payment of postpaid bills can be done through the app. Payment of bills can be done through debit/credit card or Internet banking. There are also service centers located across Keelung, Taipei, Taoyuan, Miaoli, Taichung, Yunlin, Chiayi, Tainan, Pingtung, Taitung, and Yilan.
For home users, Taiwan Mobile launched the TWM Broadband that focuses on broadband, television and entertainment offerings. Internet is made available through both ADSL and hybrid fiber-coaxial cable network. Cable and digital television is also available on the hybrid fiber networks. The website has details on the plans, costs and features. For any queries or complaints on new connections, cancellation, payment or others, reach the Taiwan Mobile customer support.