Find below the customer service details of Bouygues Telecom. Besides contact details, the page also offers a brief overview of the telecom company.
Head Office
37-39 Rue Boissiere,
75116 Paris, France
Support
Phone: 1064
Phone: +33 660 614 614
Email: contact@bouyguestelecom.fr
______
About Bouygues Telecom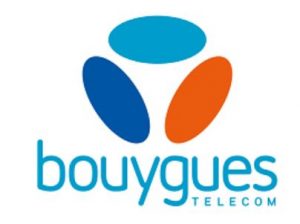 Bouygues Telecom is a French telecommunications company that was founded in the year 1994. Headquartered at Paris, Bouygues Telecom currently offers mobile subscriptions, prepaid cards, Internet and smart television. As of 2021, it catered to about 21.8 million mobile customers. All the services combined, Bouygues boasts of more than 25 million customers. Bouygues is speeding up its fiber optic rollout to offer coverage throughout the country. While 4G network already has a 99% coverage, Bouygues is rolling out 5G so users can connect to the hyperfast fifth generation network.
To explore the various products and activate a subscription, you can visit any nearest Bouygues store. There are 500+ stores besides thousands of points of sale across the country. Look for the store locator online to locate an outlet by address, city or postal code. Additionally, there is a coverage map online to help you identify the network available in your location. While 4G network already covers 64 million people, those seeking 5G will have to check if it has been deployed in your area. With 5G you can download data seamlessly, get a stable connection and enjoy optimal video quality. However, you will need a 5G-enabled device to connect on the network. There are a number of 5G plans to choose from, according to your data consumption. You will find 5G plans starting with 70GB data to 200GB and more.
New subscribers can start with a brand new device along with mobile subscription. You can shop top devices from brands such as Apple, Samsung, Xiaomi and Oppo. In fact you can compare devices and order one from the comfort of your home. As for mobile plans, you have an array of options. There are mobile plans for teens, families and those looking for economical ones. You have plans starting with as low as 100Mb to 1 GB data. The plans, that come with a 12 month or 24 month commitment, offer unlimited SMS and MMS. If you are on another network, you can retain your number and port to Bouygues. Don't want a contract mobile connection? Go for a prepaid SIM card that has a validity of 3 days to up to 6 months. Some of the popular prepaid plans offer unlimited calls and SMS in mainland France. However, the mobile data availability varies according to the plan you have subscribed.
Coming to Internet, customers can choose between ADSL, Fibre and 4G box. If you have a landline connection, getting Internet via ADSL would be faster. The one year commitment on any plan would also include the box rental. As for optic fibre connection, you have plans starting with 300Mbps speed to up to 2Gbps. Get the Bbox modem with WiFi 6 so you can enjoy extended range anywhere in the house. You can connect multiple devices on the WiFi. If you don't have a fibre connection, opt for the 4G Box. It is of course ten times faster than ADSL and uses a SIM card to connect to network. Once activated, you can connect up to 64 devices. Besides browsing, you can also watch television by connecting to the B.Tv application. You can watch more than 70 channels via the app on smartphone, tablet or TV. Bouygues also has a separate product for entertainment. The Bbox Smart TV offers both Internet and TV connectivity. The basic plan currently offers access to more than 180 channels.
Existing Bouygues users can sign in to their account on the web or smartphone to view active plans and make changes. You can also view bills, top up your prepaid card, upgrade a plan and much more. Payment for bills can be made using any major debit/credit card or PayPal. For more queries or complaints on activation, billing, cancellation, refund or others, reach out to the Bouygues Telecom customer service.