Find below the customer service details of Ooredoo Maldives. Besides contact details, the page also offers a brief overview of the telecom company.
Head Office
Ooredoo Maldives
H. Sunleet, 5th Floor
Boduthakurufaanu Magu, Male
Republic of Maldives
Support
Phone: 929 or +96 09613929
Email: care@ooredoo.mv
______
About Ooredoo Maldives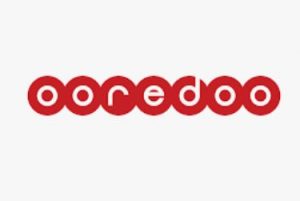 Ooredo is a Qatar-based telecommunications giant that has operations in over 10 countries. It entered the Maldives market in 2005 and officially operates as Ooredoo Maldives. Headquartered at Male, Ooredoo provides voice and data services through GSM, 3G and 4G LTE networks. Competing with Dhiraagu, the leading telecom operator in Maldives, Ooredoo has been introducing products that are competitively priced and meets the demands of both individuals and businesses. At end of 2020, the company posted revenue of MVR 407 million and catered to some 345,00 subscribers. It claims to have been the first in the country to launch 3G, 4G and 5G home broadband services.
For personal use, you can choose a prepaid, postpaid or broadband connection. You can subscribe to new connections on the web or by visiting any nearest authorized outlet. Why not check out the digital eSIM option? You can choose the Aachaa Bondhu 30, Aachaa Bondhu 50 and Aachaa Bondhu 100. There are Aachaa prepaid daily, monthly and quarterly plans. The Aachaa day plan gives you a 1GB data allowance and is priced at MVR 150. All plans offer unlimited calls to Ooredoo numbers. Login to your account on web or Ooredoo app to check balance, usage or activate add-ons. The extras can include daily or weekly data plans, unlimited voice packs, SMS packs or IDD packs for international calling. Prices vary on each plan according to the benefit. For the uninitiated, international roaming is activated by default on all prepaid plans. For top up, users can recharge using the app or by visiting nearest Ooredoo outlet.
Besides prepaid, Ooredoo users can also subscribe to postpaid for worry free voice and data usage. Current plans include NetuHeyo Postpaid, Aachaa Postpaid, Eku Postpaid and Varah Thafaathu Postpaid. The NetuHeyo plans start with 8GB and go up to 17GB allowance. The 8GB data plan offers 2000 minutes to Ooredoo and 100 local minutes. The Aachaa Postpaid 600 offers 1GB data allowance each day, 300 local minutes and unlimited calls to Ooredoo. The lowest plans you can find under Eku Postpaid or Varah Thafaathu Postpaid, with prices starting at MVR 200. Note the excess charges after the data is exhausted on account. And all unused data will be rolled over at end of the month. For postpaid connections users will need a valid national ID card. For foreigners, work permit or passport is accepted for activation. For international roaming activation, users will need to place a request at nearest office. Payment of postpaid bill can be made through card or online bank on the Ooredoo app.
Need broadband connection for your home? The broadband fiber connection offers speeds up to 5Mbps. The plans are offered under SuperNet, beginning with 30GB to up to 210GB allowance. You can choose a plan according to the broadband speed and consumption each month. The best part? Any unused data will be rolled over to next month's data allowance. There is also Faseyha Home Broadband that has a one time installation cost. You can connect to multiple devices through a router fitted at your home. For more queries or complaints on new connections, cancellation, troubleshooting or others, reach the Ooredoo Maldives customer support.