Find below the customer service details of Briggs & Stratton, US. Besides contact details, the page also offers a brief overview of the power equipment manufacturer.
Head Office
12301 W. Wirth Street
Wauwatosa, WI, 53222
United States
Support
Phone: +1 414-259-5333
Phone: 800-743-4115
Phone: 800-732-2989 (home generator systems)
Other Support
Phone: 800-527-4007 (Vanguard)
Phone: 800-562-1373 (Allmand)
Phone: 800-800-7310 (Murray)
______
About Briggs & Stratton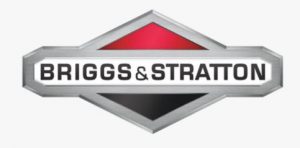 A well-known name in the field of gasoline engines for outdoor power equipment is Milwaukee-based Briggs & Stratton. It leads in the design and manufacture of lithium ion batteries of commercial grade, products related to power generation, electric refrigerators, pressure washing, lawn, garden and turf care. Not only does Briggs & Stratton manufacture these products, it also markets them under the registered brands such as Briggs & Stratton, Murray, Branco, Simplicity, Billy Goat, Snapper, Ferris, Victa, Allmand, and Vanguard.
Briggs & Stratton has presence in 6 continents and in more than 100 countries. With a mission of making work easier for people, their products provide solutions to numerous needs and innovation is always the top priority. That is why one can see the range of products they innovate from complex gasoline engines to something as simple and practical as a coin operated paper towel dispenser- each product of great use to the consumer.
In the department of engine production, Briggs & Stratton leads in push mowers engine, riding mower engines, commercial engines, racing engines, utility engines and snow blower engines. Popular among products and engines used by homeowners are many varieties of water pumps, lawn and garden equipment, generators, pressure washers and many such equipment. In the commercial engine segment, Briggs & Stratton produce engines for various sectors – construction engines such as concrete mixers and cutters, industrial engines such as air compressors and pumps, chore helpers such as sprayers, rice planters and commercial turf engines that help with zero turn mowing.
Also in the production menu at Briggs & Stratton are agricultural products such as cultivators, and spray pumps, towable machines such as generators, heaters, light towers and air compressors. They also have a range of forest and garden products such as chainsaws, trimmers, etc. For large commercial service areas in turf and lawn care, they have varieties of mowers including zero turn, walk behind and stand on, and many specialty turf care products and engines.
If you are looking for a generator, you will be able to choose from a wide range of options at Briggs & Stratton depending on the purpose for which you need it. Select from many models in portable generators, commercial size generators or home generators. Washing was never this easy and you can choose between gas and electric pressure washers to get all your areas sparkling clean. During the winter months, the snow blowers by Briggs & Stratton come in handy and one can choose between a single-stage and two-stage snow blower to get your job done.
In addition to the top class engines that Briggs & Stratton produces, you will also get all support with spares and maintenance such as engine oil, fuel treatment, oil and air filters and maintenance kits to help you get the best out of your products. They also stock parts for the carburetor, electrical components, spark plugs, ignition related products, gaskets and fuel systems. They offer comprehensive after purchase service and stock all spares- lending to a long-term relationship between producer and customer.