Find below the customer service details of WeatherTech. Besides contact details, the page also offers a brief overview of the automotive accessories company.
Head Office
841 Remington Blvd.
Bolingbrook, IL 60440
United States
Support
Phone: 800-441-6287
Phone: 630-769-1500
Email: sales@weathertech.com
_____
About WeatherTech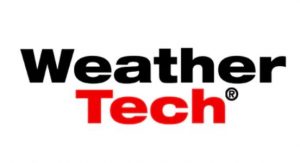 WeatherTech is a supplier of automotive accessories of the highest quality. Some of the top automotive brands and luxury vehicles come with original equipment manufactured by WeatherTech. The products guarantee highest quality as evinced by their continued certification to theISO900001 Quality Standard. The company has its headquarters in Bollingbrook, Illinois and prides itself on being a completely made-in- America brand.
The modern headquarters boasts of a variety of resources right from manufacturing, packaging, marketing and shipping. WeatherTech has a company outlet close to the headquarters where one can pick up the choicest products in vehicle protection. Also in Bollingbrook, is a customer service center with highly trained sales executives to take care of every need of the customer. One of the key focus areas of WeatherTech is on customer satisfaction and to this end; all their products come with a Lifetime limited warranty assuring lifelong satisfaction of products purchased.
Production processes at WeatherTech adhere to stringent standards and human right and environmentally friendly methods. The best materials are used and manufacturing processes involve the latest in technology and most talented and skilled staff to turn out the highest quality products. The unique products of WeatherTech are developed at their in-house Product Development Center where engineers use reverse engineering of vehicle parts and state of the art tools to create the finest automotive accessories. All manufacturing processes are environment friendly and actively promote total recycling and waste control.
WeatherTech has a range of products for automotive interior and exterior protection, phone and tablet products, home and business products, germ protection, bumper protection, auto detailing and cleaning products, license plate frames, accessories, pet products, apparel, golf and golf cart products.
Interior protection products include high performance floor liners that are laser measured for a perfect fit, cargo and truck liners for cars, SUVs and minivans, Seat protectors, all- weather floor mats, sun shades and windshields, under seat storage systems, child car seat protectors, seat back protectors, door protectors, door pocket hand sanitizer holder, coffee cup holders and cargo containment systems for your trunk.
Exterior protection products include side window deflectors, hitch mounted step and bumper protection to protect bumpers from rear end accidents, dents and scratches, custom made mud flaps, truck bed covers and liners, Kinetic recovery ropes, stone and bug deflectors, hood protectors, sunroof wind deflectors, bumper toppers, car covers, scratch protection and lap guards. Also on offer are phone and tablet accessories, WeatherTech has portable cell phone holders, desktop cell phone and tablet holders.
WeatherTech has a selection of home and business products such as comfort mats, sink mats, indoor and outdoor mats, boot trays, all-purpose mats, plastic modular tile flooring, soap savers, razor holders and coasters. Further, the company manufactures niche products for auto detailing and interior cleaning products, face shields, gloves, sanitizer holders and face shields. For pet parents, there are a range of feeding bowls, pet ramps, barriers and safe harnesses.
If shopping on the website, you can make your purchase through any major credit card and even PayPal. Upon payment confirmation, you will receive details for tracking the order. Customers can choose from both standard and express shipping options. The standard shipping can take anywhere between 5-7 business days. Most products come with a 30-day return policy. You can request for return on the web or by talking to a WeatherTech customer service agent.