Find below the customer service details of Hyundai Motor Finance in US. Besides contact details, the page also offers a brief overview of the auto finance company.
Head Office
P.O. Box 20829,
Fountain Valley,
CA 92728-0829,
United States
Support
Phone: 1-800-523-4030 (general)
Phone: 1-855-463-5378 (lease-end)
Phone: 1-800-243-7766 (roadside assistance)
______
About Hyundai Motor Finance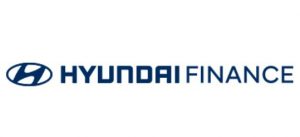 Hyundai Finance, short for Hyundai Motor Finance, has been in existence since 1989. It is the financial service wing of Hyundai Motor Company. The company helps customers become a part of the Hyundai family by providing financial services to make the purchase process smooth and easy. With Hyundai Finance, prospective Hyundai customers, both individuals and businesses, can avail of auto finance and leasing solutions, all with the added advantage of exceptional value, round the clock assistance and account servicing that Hyundai is known for.
The first step is to create an online account with Hyundai Finance so that you can manage your account easily and quickly, and the process of owning a Hyundai becomes that much more enjoyable. Creating an online account brings you many exclusive benefits. You will receive timely account updates to remind you of important timelines, upcoming payment schedules, payment receipts and many other messages. One can also view all important account details, payment history and due dates at a glance. With the online account, you can access, view and print out all your monthly statements. It also enables you to see your FICO score whenever you sign into your account.
While buying a car from Hyundai is exciting, you also must be looking forward to clearing your loan and closing out your lease contract. Hyundai Finance will partner you in this process and make it easy to close your lease once you reach your contract maturity date. There are a couple of options for you once you finish your lease. You can either get a new Hyundai or retain your current model for some more time. In case you wish to turn in your vehicle, Hyundai Finance will give you a simple to-do list which will make the process easy and hassle free. They will also proactively mail you a Lease – End Kit four months before your contract maturity date so that you can remember when to take action. HMFUSA.com, the website of Hyundai Finance, will help you decide whether to buy a car or lease it and give you a comparative study so you can make an informed decision.
Another unique feature offered by Hyundai Finance is their vehicle protection plan, which includes mechanical coverage, maintenance wrap, damage care and protection from loss and theft. The Hyundai Protection Plan is considered one of the most comprehensive and brings to Hyundai owners great peace of mind. This is because Hyundai offers one of America's best warranty plans along with a comprehensive suite of extended vehicle protection plans, covering a range of services from routine maintenance to extended mechanical coverage. You can rest assured that with the Protection Plan from Hyundai Finance, you will never be caught off guard by unforeseen events or expenses as a result of everyday driving.
As an esteemed Hyundai member, you will be eligible for many exciting loyalty offers on both leasing and buying of Hyundai cars such as low monthly payments and APRs, Valued Owner coupon discounts for current Hyundai owners and bonus cash deals.