Find below the customer service details of ParkVia. Besides contact details, the page also offers a brief overview of the parking provider.
Head Office
Brown Street
Manchester, England M2 1DH,
United Kingdom
Support
Phone: +44 161 730 0160
Email: customer.service@parkvia.com
______
About ParkVia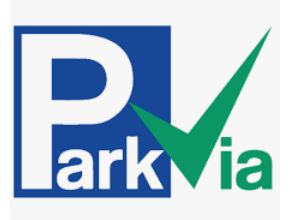 Many of us dread traveling because of the logistic tangles that we find ourselves in with regard to parking our vehicles before starting our vacation. We often spend hours online searching for good parking deals, or circling the streets searching for parking spots near the airport or rail station. If you are planning a holiday or travel plan, and are looking for a fast, simple and economical way to plan your parking, you should consider ParkVia parking spot booking services. It was founded in 2008 and has its headquarters at Manchester, United Kingdom.
With ParkVia, you can find thousands of parking providers in one place with parking spaces at more than 400 locations across the globe. ParkVia is a booking agent connecting customers with all the parking providers , making it easy for you to make a choice that suits you the most. Using ParkVia is easy and one can use the advance booking system with just three simple steps to plan and book a parking space at a car park near your destination.
ParkVia has a global presence with a large multilingual team managing and developing the network to ensure efficient services. High on their list is customer satisfaction and they received the Queen's Award for Enterprise in 2019. The ParkVia management team has connected with leading airport car park operators across Europe and the globe, to offer a comprehensive range of parking options at airports.
You just have to key in your parking requirements such as location, date of arrival and length of parking needed, and you will instantly be shown over 2500 airport car parks to pick from, making your chances of getting a guaranteed parking spot certain. You can be sure that ParkVia will have services at the airport you are looking for because they network with over 250 airports globally. Rates at the ParkVia network of car parks are very reasonably priced and are purported to be among the cheapest available. They are so confident of their low prices that they have a Best Price Guarantee program, where if you get a cheaper plan for the same product elsewhere, ParkVia will match the price.
ParkVia operates multiple airport parking spaces in global locations such as Albania, Austria, Belgium, Brazil, Bulgaria, Canada, Croatia, Cyprus, Czech Republic, Denmark, Estonia, Finland, France, Germany, Greece, Hungary, Iceland, Ireland, Italy, Latvia, Lithuania, Luxembourg, Netherlands, New Zealand, Norway, Poland, Portugal, Romania, Russia, Serbia, Slovakia, Slovenia, South Africa, Spain, Sweden, Switzerland, Turkey, United Kingdom and the United States. One can get cheapest airport parking at off airport sites, at open air car spaces, and park and ride car parks. You can use the convenient shuttle service to reach the airport within a short time.
Major rail stations in France, Italy, Portugal, Spain, Switzerland and Brazil, also have parking spaces serviced by ParkVia, as are harbors and ports in Brazil, France, Greece, Italy, The Netherlands, South Africa, Spain and the United Kingdom. They also have networks at city parking spaces in Italy, Spain and the United Kingdom.