Contact Lowe's: Find below customer service details of Lowe's, including phone and address. You can reach the below contact for queries or complaints on Lowe's products, store locations, refund/cancellation, online shopping,  shipping, warranty or other questions. Besides contact details the page also offers information and links on Lowe's products and services.
Lowe's Head Office
Lowe's Companies, Inc.
1000 Lowe's Boulevard,
Mooresville, NC 28117
United States
Lowe's Customer Service
Phone: 1-800-44-LOWES
Phone: 1-800-445-6937
Phone: 1-866-46-LOWES (Canada)
_____
Lowe's Store Locations
Click here to locate a Lowe's store nearest to your address. A local store can be searched by city, state or zip code.
Online Bill Payment
To pay your Lowe's credit payment online click here. If you dont have a Lowe's card, get one to enjoy low monthly payments, zero annual fee, discounts and much more.
About Lowe's Companies, Inc.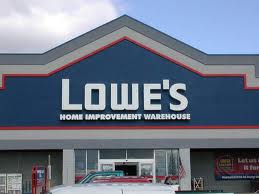 Lowe's was founded in the year 1946. A Fortune 50 company, Lowe's is a leading home improvement retailer with over 1,750 stores in the United States, Mexico and Canada. In 2010, Lowe's had sales of $48.8 billion. Headquartered in Mooresville, North Carolina, the company serves more than 15 million customers every week. Lowe's stores in fact stock over 40,000 products. As of 2011, it employed some 234,000 people.
On the website, Lowe's offers consumers more that 140,000 items that could be purchased by Visa, MasterCard, American Express, Discover and Lowe's credit card. Products that can be purchased include washers & dryers, refrigerators, dishwashers, small appliances, vanities, bathtubs, toilet parts, showers & accessories, bathroom faucets, building supplies, flooring items, door hardware, safes, truck & trailer accessories, fireplaces, water heaters, home decor products, cooking appliances, lighting & fans, garden tools, outdoor power equipments, paint, plumbing items, windows and doors, and much more.
Note that shipping and tax estimates are based on the Zip code of the shipping address. Each item displays available delivery method options of UPS/USPS, Lowe's Home Delivery, or Free In-Store Pickup. If not satisfied with an item, Lowe's offers a 90-days return policy for refund or exchange (terms apply). Visit the website or speak with a Lowe's customer service representative for more details.