Find below the customer service details of Burger King (UK). Besides contact details, the page also offers a brief overview of the fast food chain.
Head Office (UK)
Burger King UK,
Park House, 15 Bath Road,
Slough, SL1 3UF,
United Kingdom
Customer Service
Phone: 033332074208
Phone: +44 1753 500000
Web: Support
_____
About Burger King (UK)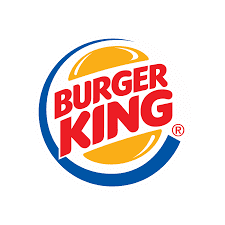 Burger King is the place where people come thronging to taste the best burger concoctions. What is better known as 'Home of the Whopper', Burger King has been serving some of the best selling burgers for more than 50 strong years. This American multinational fast-food chain is headquartered in Miami. Burger King was initially launched as Insta-Burger King, which was later changed to Burger King. The fast food restaurant's menu includes a variety of burgers along with fries, desserts and drinks. The Whopper is one of the first additions by the company to the menu and has successfully positioned itself as the signature BK product. Burger King is currently owned and operated by 3G Capital, which is a multi-million dollar investment firm. Today it has got more than 18,000 outlets running in more than 100 countries. Most of the outlets are located in the United States, and the rest are owned and operated privately. Burger King came to the UK in 1976, with its first outlet located at the Haymarket in Central London. 
The burger restaurant suffered losses at the early stages in the United Kingdom. This was when the operations headquarters for European operations was located in Zurich, which was later moved to London in 1983. By 1997, Burger King owned 465 outlets. Burger King is the second-largest hamburger chain in the world, and its commitment to signature recipes and premium ingredients have helped it race ahead. In the UK, the menu includes the famous Whopper, Steakhouse Angus, Bacon Double XL, Double Whopper, Bacon King, Bacon Double Cheeseburger, Kids Hamburger, Chicken Royale, Roadhouse Crispy Chicken, Chicken Nuggets, Chicken Fries, Jalapeno Chicken Fries, Halloumi King, Halloumi Bacon King, Veggie Bean Burger, and more.
In the UK, you can order food from Burger King via Uber Eats, Deliveroo, and Just Eat. You can also go to the restaurant if you want to dine in or eat out. Burger King's UK website will help you locate the nearest restaurant. If you want to register a complaint or give your feedback, you can contact the customer assistance centre on their dedicated helpline number. You can also write in your feedback or suggestion in the contact form, which is available on the website.