Find below the customer service details of Dreamland BBQ, along with an overview of the restaurant chain.
Head Office
4700 Birmingham Street
Birmingham, AL 35217
United States
Support
Phone: 205-943-7900
Email: contactus@dreamlandbbq.com
_____
About Dreamland BBQ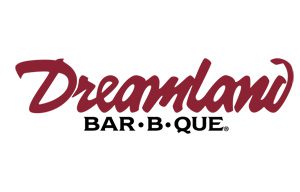 Fairy tales usually start with the sentence, 'Once upon a time in…'. Dreamland Bar-B-Que has a similar beginning. It is fabled that God visited John Bishop aka Big Daddy and told him to open a restaurant, and that is how Dreamland Bar-B-Que came into existence.
Dreamland BBQ is a privately owned Alabama institution famed for its barbeque. It was founded in 1958 with headquarters in Tuscaloosa, Alabama and has since spread to eleven locations in Montgomery, Birmingham, Huntsville, Mobile and Northport. Though it is localized in the southern part of the United States of America, it attracts visitors from all over the country and the globe.
The restaurant chain is known for its iconic hickory fired ribs, white bread and BBQ sauce. The recipe has been handed down over generations and the specialized pit masters still use the same technique to grill the pork spareribs. The sauce is the special house made signature vinegar-based BBQ sauce which gives the ribs the distinctive flavor and a slight kick of heat.
The menu at Dreamland BBQ is a meat lovers paradise. It has a variety of starters, barbequed meats, cooked dishes, sandwiches, sides, desserts and beverages. However, the most popular item on the menu is the BBQ Ribs, which is rubbed with a special dry mix and slow-cooked over hickory wood, giving it the signature smoky flavor and fall-apart tenderness.
Choose from crispy and crunchy starters such as fried okra, fries, nachos, loaded chips, quesadillas, smoked sausages and fried green tomatoes. All starters are served with a house sauce. The barbeque options include ribs, pulled pork, chicken and sausage. You can choose classic southern sides such as mac and cheese and baked beans. Accompany your meal with a beverage of your choice such as cola, juice or iced tea.
Apart from the BBQ options, Dreamland BBQ serves up delicious cobb salad, farmhouse salad, boneless rib tips and chips, baked potatoes with the works, chicken wings and stew. The desserts at Dreamland BBQ are all house recipes passed down over the years and include such classics as banana pudding with vanilla wafers, pecan pie and the classic chocolate pudding with whipped cream and chocolate cookies.
A visit to any of the Dreamland BBQ locations, offers one a taste of classic southern comfort food. The welcoming aroma of hickory wood and the smoky flavor on the meat is what draws customers time and again. The Bishop family has passed on the secret dry rub recipe through generations and the unique flavor is maintained in all the outlets. One can choose Dreamland BBQ for a laid-back outing with family to enjoy sumptuous southern food and delicious ribs.
The ambience is simple and rustic with wood paneled interiors and casual atmosphere. One can either visit the outlets and relish the barbequed specials or one can order online and have it delivered to your home. The menu may vary from location to location, so be sure to check it out before ordering.