Find below the customer service details of Marie Callender's. Besides contact details, the page also offers a brief overview of the American restaurant chain.
Head Office
27101 Puerta Real,
Suite 260,
Mission Viejo, CA 92691
United States
Support
Phone: 800-595-7010
Email: mccustomerservice@mcallenders.com
______
About Marie Callender's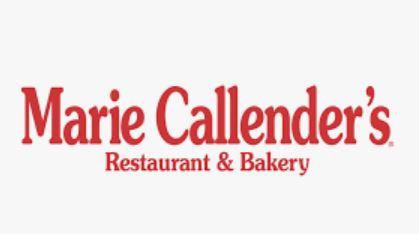 Who does not love a good dessert? If you are craving for some decadent pies or luscious cakes, head out to the nearest outlet of Marie Callender's and satisfy your sweet tooth. Marie Callender's is a casual dining restaurant chain in the United States with its headquarters in California. Founded in 1948, the chain currently operates from over 29 locations in California, Utah and Nevada. The strength behind the restaurant chain is Marie's expertise as a baker and her secret recipe for the freshest and tastiest pies. The company still painstakingly follows Marie's recipes and style of cooking.
Marie Callender's has a diverse menu consisting of sweet and savory delicacies, including pot pies, salads, and burgers and of course a whole array of sweet dishes. Every pie at Marie Callender's is baked fresh, and sports her signature style crust and one of her many popular fillings. You can buy her pies by the slice or whole. She has special pies of the month and seasonal specials including fruit and vegetable pies that are locally sourced fresh from farms.
One of the most popular items on Marie Callender's menu is the cream pie with a mouthwatering selection such as Lemon Meringue Pie, Chocolate Cream Pie with Vanilla topping, Fresh Banana Cream Pie with sliced almonds, Coconut Cream Pie, German Chocolate and Pecan Pie and Double Cream Lemon Pie. Special recipes include Double Cream Blueberry Pie, Custard, Cream Lime Pie, Pecan Pie, and Chocolate Satin Pie.
Marie Callender's is also known for her Cream Cheese Pies, which have luscious cream cheese filling, graham cracker crust and are topped with sour cream. Popular Cream Cheese Pies are lemon and Kahlua. Another delicious offering on Marie Callender's menu is their Fruit Pie. You could try their Apple Pies with a dash of cinnamon, sweet and tart cherry pies, French Apple Pie, Peach Pie and Pumpkin Pie. They also have unique flavors such as Razzle berry and Rhubarb and a selection of Cheese cakes.
Apart from all these sweet treats, you could try the savory delights at Marie Callender's. They have a range of appetizers, Soups, Chilli, Salads, Pot Pies, Burgers, sandwiches and Tacos. Marie's signature Pot Pies include Heartland Chicken, Mini Pot Pie and Shepherd's Pie – all with a wonderful flaky crust and a side of mashed potato, coleslaw and cornbread. Comfort food entrees include roast turkey, beef stroganoff, chicken fettuccine, pot roast and Marie's famous meatloaf. You could choose from Chicken, Turkey, Beef or meatless options from any of the above orders. Of course, you need to check the menu at your local outlet to see what they have on offer.
If you are planning a party or a special event, you could ask Marie Callender's restaurant to cater your event. They provide all their regular specials in addition to party platters and family meals. You could also host your events for up to a group of 20 people at the Marie Callender's banquet spaces and include the convenience of having your event catered to by their restaurants with mouthwatering dishes from their menu.