Find below the customer service details of Optum. Besides contact details, the page also offers a brief overview of the company.
Head Office
11000 Optum Cir,
Eden Prairie, MN 55347
United States
Customer Service
Phone: 1-888-445-8745 (general enquiries)
Phone: 1-800-356-3477 (OptumRx customer service)
Phone: 1-800-888-2998 (provider express)
Phone: 1-800-765-6818 (CES support)
_____
About Optum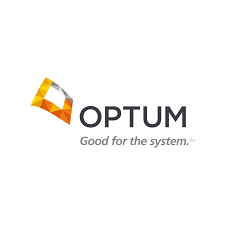 Part of UnitedHealth Group, Optum is a healthcare and pharmacy benefit manager that provides services in more than 150 countries across South America, North America, Middle East, Europe, and the Asia Pacific. The company was founded in 2011 when UnitedHealth Group merged its existing pharmacy and care delivery system. Optum represents three primary businesses, including OptumInsight, OptumRx, and OptumHealth. The company is aiming to bring the multiple aspects of health care together for a coordinated and effective healthcare system. Optum has served 85 million individuals so far, and the number is ever-growing. With a working taskforce of 160,000 people, Optum has witnessed a steep curve in terms of growth and financials. The company single-handedly contributes more than 50% to UnitedHealth Group's total earnings. The client list for the company is quite impressive. Optum provides population management tools, risk reporting tools, and analytics platforms for effective support care management. With 5000 hospitals, 300 health plans, and 80000 physicians on board, Optum works in collaboration with Lewin Group, a healthcare consulting firm, which helps the company with objective analysis as well as strategic counsel to the state agencies. In 2013, the company partnered with Minnesota-based Mayo Clinic, to introduce Optum Labs. These labs have been aiding in research and innovation. Optum Labs has already added 7 charter partners for effective research collaboration, including Boston University School of Public Health, American Medical Group Association, and Lehigh Valley Health Network.  
Optum has various segments, each catering to a specific purpose. OptumCare has a network of 53000 dedicated physicians, and this segment provides a wide range of services ranging from primary care to specialty. OptumRx works specifically in the area of prescription management services, including filling up the prescription, home deliveries, medication reminders, and claims. Optum has made multiple solutions available for employers, the federal government, state government, providers, individuals, and families. Data and analytics, pharmacy care services, population health management, financial services, health care operations, and advisory services are some of the core business operations of Optum.
The company operates a user-friendly website that offers a wealth of information on the products. From its services to customer support, a sneak peek at the website will give you detailed information of all that is possible at Optum. If you are a registered member of Optum, you can log in with your credentials to get the most out. If not, you need to register for an account first to seek benefits from OptumRx, Optum Bank, specialty pharmacy, or  OptumCare. Optum has a dedicated customer service department, which is available on call from Monday through Friday.