Contact Akamai: Find below customer service details of Akamai Technologies Inc, including phone and email. Besides contact details, the page also offers a brief overview of the tech company. Reach the customer service below for support, complaints or feedback.
Head Office
150 Broadway
Cambridge, MA 02142
United States
Phone: 617 444 3000
Customer Support
Phone: +1 617 444 4699
Phone: +1 877 425 2832
Email: [email protected]
Global Contacts
Phone: +61-290089622 (Australia)
Phone: 4001-202983 (China)
Phone: +33-156696220 (France)
Phone: +49-8994006123 (Germany)
Phone: +91-8046859499 (India)
Phone: 001 801 10 (Indonesia)
Phone: +1 800 81 6367 (Malaysia)
Phone: 001 855 841 7307 (Mexico)
Phone: +65-65938777 (Singapore)
Phone: +34-917933222 (Spain)
Phone: +44-1784225417 (UK)
*visit the website for complete list
_______
About Akamai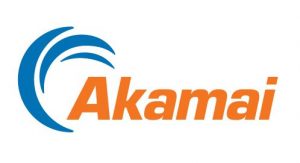 Akamai is a Content Delivery Network (CDN) and leading provider of cloud-based solutions headquartered in Cambridge, Massachusetts. Founded by entrepreneurs F Thomson Leighton, Daniel Lewin, Jonathan Seelig and Randall Kaplan in 1998, the company employs more than 7,500 and posted revenue of $2.7bn in 2018. Trusted by a large number of Global 500 and Fortune 1000 companies, Akamai claims to operate the most highly-distributed CDN with 239,000 servers in 139 countries and nearly 1,600 networks around the world. According to the website, it's products and services are used by more than 700 financial service firms and 400 banks. Akamai's operations are managed through it's offices spread across the US, India, UK, Canada, Germany, Israel, Brazil, China, Japan, Hong Kong and the UAE.
Akamai's proprietary software for processing client requests is installed in all the Edge servers of Akamai's network. This helps the servers gather real-time internet traffic information in several parameters including trouble spots and congestion. The software uses complex algorithm to process requests from nearby clients and serve a cached copy of the requested content to the client. The web server of the client computer picks the nearest Akamai Edge server based on the requested content and location of user's network. The intelligent platform of Akamai receives the content request from the web server and intelligently mirrors all the elements of the website such as CSS, HTML, media objects and even software downloads from relevant customers' servers.
Since the client computer receives the content from a server located close to it, it can get the content quicker with a faster download time. This also reduces vulnerability to network congestion and enhances scalability since the requested traffic can avoid the bottlenecks in the network. Apart from the Edge servers, Akamai has designed products to streamline its content delivery, minimize interruptions and ensure security. Clients can trust Akamai for security solutions, web performance solutions, media delivery and network operator solutions.
In the web and mobile performance niche, the company has features like Ion, dynamic site accelerator, IP application accelerator, China CDN, Fast DNS and more. Together these features engage users with personalized and quick online experience. This can help its customers scale globally and increase revenue. The added security can ensure secure and intelligent access to applications and websites from anywhere and any device.
Akamai's media delivery features like Cloud Wrapper, Media Analytics Tool and others enhance online video performance, offer visibility of usage, integrates sites with leading advertising and analytics solutions, and renders rapid scaling improved viewer experience.The Download Delivery solution of the company has the ability to improve software downloads with global scaling. The cloud based storage solution of Akamai, known as NetStorage, helps with resilient web performance through global distribution.
New customers can start with a free trial to understand the features and gauge the performance and media delivery. You can sign up on the website for trial on cloud security products, media delivery, IoT Edge and web performance products. The trials are free for first 30 days. Developers have a number of resources available in the form of videos and documents for help with installation or troubleshooting. There are also tools and frameworks that are available at your disposal.