Contact George Weston: Find below customer support details of George Weston Ltd, Canada, including phone and email. Besides contact details, the page also offers a brief overview of the brands.
Head Office
George Weston Ltd
22 St. Clair Avenue East
Toronto, Canada M4T 2S7
Support
Phone: 416 922 2500 (corporate)
Phone: 905 459 2500 (Loblaw Companies)
Phone: 416 252 7323 (Ready Bake Foods)
Phone: 416 252 7323 (Weston Bakeries)
Phone: 804 755 7107 (Interbake Foods)
Phone: 317 858 9000 (Maplehurst Bakeries)
______
About George Weston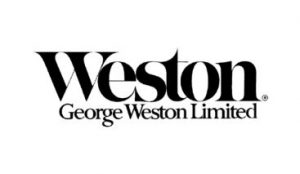 George Weston is a Canadian food processing company that operates and distributes through its 2300 retail stores spread all over the country as well as internationally. As a subsidiary of Wittington Investments Ltd and headquartered in Toronto, it also employs the majority of private sector workforce in Canada.
George Weston, in 1882 had humble beginnings when he acquired a bread route from his boss but soon became known as the leading baker in Canada. The company continued its growth story under the founder's son who despite the First World War situation steered the bakery into a mercantile food empire. After facing some financial turbulence in the early 1970s, the company successfully consolidated its subsidiaries to emerge as a key enterprise that has prospered through thick and thin while inspiring and serving millions of customers.
Three major divisions of George Weston in terms of operations are Weston Foods, Loblaw and Choice Properties apart from a few other interim cash and investment avenues. By employing state of the art food processing technology and effective operating strategies, George Weston has been serving the health needs of countless customers by way of fresh, frozen and healthy food products. The company has been able to do this through continuous sensible capital investments in areas that matter.
Products of Weston Foods range from bakery products like bagels, cakes, pies, cookies and ice cream cones to frozen products. It chiefly focuses on brand development and economical management of costs while inflating customer reach. The food retailing segment is the proficiency of Loblaw making it easier and simpler for households to procure as per needs. From merchandise and telecommunication services to grocery and health essentials, Loblaw's retail drug stores – Shoppers Drug Mart and Pharmaprix deal in all of it. The Choice Properties segment is tasked with the management of real estate properties for supermarkets and shopping centers etc.
As a responsible company dealing in the most essential commodity of life, George Weston has done its bit towards charity by way of improvement of the quality of life among communities as well as through donations to charitable organizations by giving at least 1% of its pre-tax profits. Interested in a career with George Weston? All the current job opportunities are published on the website. You can also see the designation, criteria, location and apply for same online.