Contact Telefonica: Find below customer service details of Telefonica Germany (O2), including phone and email. Besides contact details, the page also offers a brief overview of the telecommunications company. Reach the customer service below for support, complaints or feedback.
Head Office
Telefonica Germany GmbH & Co. OHG
Georg-Brauchle-Ring 50
D-80992 Munich, Germany
Customer Service
Phone: 089 78 79 79 40 0
Phone: 089 78 79 79 40 9 (online order)
Phone: 0800 250 255 (DSL support)
Email: nil
______
About Telefonica Germany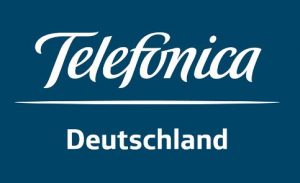 Telefonica Germany is a Munich-based telecommunications company founded as Viag Interkom in 1995. Operating under the brands Telefonica and O2, the telecom operator's chief offerings include mobile services, telephony and broadband. Competing with Telekom Deutschland and Vodafone, Telefonica today caters to some 50 million customers in the country. One of the leading integrated telecommunications providers, the company sells postpaid and prepaid mobile products through the O2 brand. Other partner brands include the Blau, AY YILDIZ, Ortel Mobile, AldiTalk and Tchibo Mobil. The mobile service network is based on advanced GSM, UMTS and LTE infrastructure. The firm, listed on the Frankfurt Stock Exchange, employs more than 9,300 people. In 2018, Telefonica Deutschland posted revenue of 7.3bn Euros.
For a new connection or to enquire on the O2 offerings, you can visit one of Telefonica's nearest store. Stores can be located on the website. You can also book a new connection on the website. Need a smartphone? The O2online.de shop has offers on a number of brands like Samsung, Apple and Huawei. You can get one with a contract or one without, but just a SIM card. Purchases can be done using a Visa or MasterCard. The O2 shop also has a 14 day return policy on gadgets. The mobile tariffs start with 1GB data plan to up to 60GB data plan. The Unlimited plan give you unlimited high speed data with LTE Max. Prepaid users can choose between Basic, S, M and L. The basic plan gives you reduced Internet data along with fixed rate for voice calls across Germany. All plans come included with EU roaming. You can charge your prepaid number any time while on the go. You can do same through the O2 app, by buying the plastic prepaid card or by signing up for automatic direct debit.
Internet users have a number of data plans to choose from. The tariffs start with S, M, L and XL, starting with 10Mbps DSL to up to 250Mbps DSL. Before applying for a new connection do check the DSL availability in your area. You can do same on the website or by speaking to a O2 support agent. Existing customers can sign into their account on the website to view current plans, bills and make payment. Download the O2 Android or iOS to see all bills at a glance, view consumption, manage tariff and know the latest offers and benefits. Additionally, you can order a replacement SIM card, and lock/unlock as well. For more information or queries on store locations, payment, cancellation, refund, career, or others, reach the Telefonica Germany support.