Find below the customer service details of Zavvi. Besides contact details, the page also offers a brief overview of the company.
Head Office
1-2 The Stables Gadbrook Park,
Northwich, Cheshire West, and Chester,
CW9 7RA, United Kingdom
Customer Service
Phone: +44 844 264 0702
Email: [email protected]
_____
About Zavvi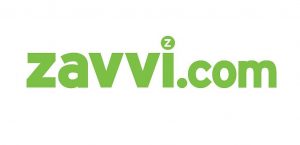 Zavvi, operated by The Hut.com, is an online multinational store primarily dealing with a wide range of pop culture-inspired products. The ecommerce retail store is a successor of the Zavvi entertainment retail chain, which is now defunct. The Hut Group, which manages Zavvi, is a British ecommerce company that operates more than a hundred international websites and is known for the FMCG direct trade to customers through its estores. Zavvi was first formed in 2007 when the company was purchased from Sir Richard Branson-owned Virgin Group by a management buy-out team. The rights of the brand online was finally purchased by the Hut Group in 2009 and was then relaunched as the Zavvi website. In 2018, Zavvi.com recorded global net sales of US$ 30 million. 
Zavvi primarily worked on lines similar to Fopp, with back-catalog products at the round figures. In 2008, the company changed the chart merchandising and incorporated a numeric system to rank stocks. Zavvi ditched the round pound method for products whose price ended with .99p. One of the reasons to do so was that the products listed by Zavvi appeared a bit more expensive than its competitors. Bargain offers were highlighted using red and white stickers, and Zavvi also tried to distinguish itself from the rest by introducing exclusive and limited-edition products. Zavvi has come a long way and has diversified into a variety of product categories. Products you can shop include Blu-ray and DVDs, tshirts, sweatshirts, jackets, shirts, phone cases, action figures, statues/figurines, and home decor items. Some of the featured brands include Lego, Funko and Hasbro.
Customers love Zavvi for more than one reason. This one-stop-shop is for people across all age groups, and the ease of shopping is what sets it apart. All you need to do is go to the website and choose the category you are interested in. You can also opt to shop by product, which makes a plethora of options available for its customers. Select among Blu-ray and DVDs, clothing and accessories, collectibles, music, technology, and click on the item that you want to be delivered, to the address of your choice. The rest of it is easy. Add the item to your cart, punch in the address, and make payment. Zavvi.com accepts payments via VISA, MasterCard, Maestro, Clearpay, and LayBuy. Zavvi allows its customers to cancel any order without giving a reason within 14 days. In case you cancel the order, the payments made will be reimbursed to your original payment deduction source. The refunds are processed within 48 hours of receiving the product into the warehouse, and the refund is processed within five working days. An email is sent out to the customer informing him/her about the same.