Find below the customer service details of Fashion Island, along with an overview of the outdoor shopping mall.
Head Office
401 Newport Center Drive,
Newport Beach, CA 92660
United States
Customer Service
Phone: 949-721-2000
Phone: 855-658-8527
_____
About Fashion Island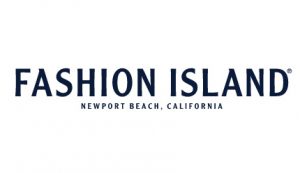 An evening out with family and friends is a time-tested way of relaxing, and visits to large malls have become a sought after pastime, where the whole family has a plethora of entertainment, shopping and dining options – all under one roof. Fashion Island is one such place in Newport Beach, California, where all the above can be done in a relaxing and luxurious atmosphere. Fashion Island, inaugurated in 1967 by the Irvine Company, is an upscale outdoor shopping center with an abundance of high -end fashion brands, fitness and health centers, entertainment options and restaurants.
Set on the coast amidst lush landscaping, sweeping ocean views, Fashion Island offers a luxe shopping experience. The shopping center has attracted thousands of shoppers to its portals and this has increased even more after Fashion Island was renovated in2008 with more parking structures, updated landscaping and loads of additional shops and brands.
The shopping center is home to over 150 retail establishments and one can browse for merchandise and apparel from high end fashion brands as well as niche boutiques offering unique pieces. Some of the notable brands at Fashion Island include Bloomingdale's, Neiman Marcus, Nordstrom and Tory Burch, among others. One can enjoy a world class shopping experience with a curated set of ultra designer boutiques and luxury goods.
Shop to your heart's content from industry leaders such as Apple, Louis Vuitton, Armani, Balenciaga, Chanel, Dolce & Gabbana, Gucci, Lush, Macy's, Prada, Tesla and Victoria's Secret and many more world-famous luxury brands. One can shop for men's and women's apparel, beauty, health and fitness products and a range of luxury accessories. If you are perplexed by the amazing variety of choices on offer, take up the service of a professional stylist to help you find your style and curate a perfect mix of products to suit your budget and taste.
Fashion Island has a variety of dining options ranging from fine dining restaurants, cafes, fast food joints and casual eateries. One can partake of the world cuisine of your choice ranging from classic American, Chinese, Japanese, Thai, Indian, Mexican and many more. Try the coffee selections, paninis, pretzels, dessert, pizzas, pasta, burgers, fries, steaks, grills, bubble teas, seafood, donuts, juices, smoothies, salads, sandwiches, candies, sushi, tacos and almost anything else you could crave for.
Patrons don't just come to Fashion Island for retail therapy. There are numerous entertainment options such as movie theaters, outdoor arenas and children's play areas. There are regular live shows by world famous musicians, fashion shows, and seasonal holiday events to keep the whole family engaged and entertained. Fashion Island also has fitness and wellness events, meditation workshops, yoga and Zumba classes and many other wellness enhancing options.
Once you are done with shopping and dining at one of the many restaurants, you can enjoy a leisurely stroll through the walkways enjoying the ocean views and picturesque scenery. The swaying palm trees, fountains and colorful flowers are a joy to the inner eye.