Find below the customer service details for United Airlines baggage. Besides contact details, the page also offers a brief overview of the airlines.
Head Office
United Airlines, Inc.
Willis Tower,
233 S Wacker Dr,
Chicago, IL 60606
Customer Service
Phone: 1800 864 8331 (general help)
Phone: 1800 490 2021 (reservation assistance)
Phone: 1877 437 6758 (baggage assistance)
_____

About United Airlines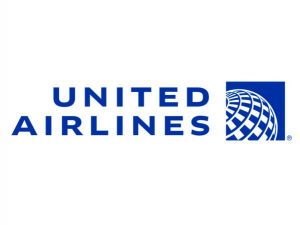 United airline is the third largest airline in the world in terms of the number of airplanes and the number of routes. Headquartered in Chicago, United airline covers the major routes across all six continents. The airline is one of the most reputable and trusted airlines in the world, so much so that it was the founding member of Star Alliance-the world's largest airline alliance with a total of 28 members. In March 2016, it became the first US carrier to use Biofuel for regularly scheduled flights. United airline has an impeccable domestic reputation as well. This trusted airline was the first US carrier to fly to all 50 states of the US. This airline has one of the most rewarding frequent flyers programs in the world.
Baggage Info
While traveling via United Airlines, the maximum weight you can carry will depend on the class of service you are traveling in. A person traveling via the United economy will be allowed to carry 23 kilograms of free baggage allowance. For a person traveling via United Business, United First, and United Polaris business class, this limit goes up to 32 kilograms. The maximum weight you are allowed to carry will also depend on the traveler's MileagePlus status. A premier silver, gold, platinum, 1K, and Star Alliance Gold member will be allowed to carry 32 kilograms by weight. The bags you are carrying shall measure up to 62 inches. This measurement includes handles and wheels. However, if you are carrying hand luggage or any other personal item, it shall not exceed 9 inches x 10 inches x 17 inches. To put it simply, it should be able to fit under your seat. 
In case any passenger happens to lose or misplace their luggage, the United has a dedicated baggage resolution service center. This service is available throughout the week, and it remains active 24-hours a day. In any case of misplaced or lost luggage, a passenger can fill a form claiming their baggage. You can ask for the form at the United Airlines baggage assistance counter at the destination airport. While the airline offers help locating your luggage, it does not assume the responsibility for any loss or damage. The transportation security administration is responsible for the security at the airports. United does have an online baggage tracing facility which allows the passengers to track their luggage on their laptop or cell phone. In case you receive a damaged bag while collecting your bag at the destination airport, you can file a claim against it at the airport itself. Such claims cannot be made by email or through the website. However, existing damage with the bag, a poor quality bag, an over packed bag, or negligent wear and tear will not be liable to make a claim.