Find below the customer service details of SK Telecom (T World), South Korea. Besides contact details, the page also offers a brief overview of the telecom company.
Head Office
SK T-Tower,
65, Eulji-ro,
Jung-gu, Seoul, Korea
Phone: 82-2-6100-2114
Support
Phone: 114 or 1566-0011
Phone: 080-252-5011
Email: [email protected]
_____
About SK Telecom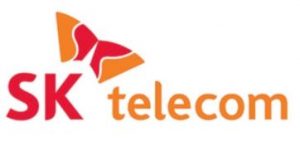 T is a South Korean mobile communications brand owned and operated by SK Telecom. Also popular as T World, the brand was first launched in 2006. SK Telecom, which is today the country's largest wireless carrier, has interests in the areas of mobile communications, media, commerce, and mobility. Headquartered at Seoul, the wireless telecommunications giant employs more than 5,300 across the country. There are more than 27 million subscribers connected to the services offered on 3G, 4G as well as ultrafast 5G technologies.
Customers can choose from both prepaid as well as postpaid connections. One of the top plans subscribed by those using 3G and LTE smartphones is the T Plan that offers unlimited home/mobile talk time and text messages. You have the T-Family which allows you to add up to five family members. If opting for the 12 or 24 month contract, you might even get a connection with massive discount. There are a number of plans with T Plan at different price points. They vary in its data offering and benefits. The list includes T Plan Max, T Plan Special, T Plan Essence and T Play Safety 4G. For the youth, there is the 0 Plan that comes at affordable costs. You have 0 Plan Small, 0 Plan Medium and 0 Plan Large, starting with 2GB data to up to 100GB. Only those under the age of 24 can subscribe to the 0 Plan. Other plans consist of the 0teen Plan, ZEM Plan and New T DIY (you can personalize your data and talktime based on usage). If you are a tourist, enquire for the T Global plan which offers both domestic as well as international calling benefits. Visit any of the nearest SK Telecom outlet for activation.
Now that the world is embracing 5G for ultrafast connectivity and superior quality of calls, it is no surprise that mobile operators are offering attractive 5G plans. With SK Telecom, you have 5GX Plan through which you can enjoy streaming, VR/AR games and media on high speed 5G network. Currently, the 5GX plans consist of Slim, Regular, Regular Plus, Prime, and Platinum. Though they all offer unlimited landline/mobile calls and texts, they vary in the data offering. You will need a 5G-enabled device to enjoy the service. Note that data sharing and tethering are allowed within the data package. Login to your account on the website or smartphone app to see current usage, pending bills and make payment. As of April 2021, SK Telecom had over seven million 5G subscribers in South Korea.
If you prefer to not go with a contract but a prepaid connection, you have the PPS that does not require a subscription fee or deposit. You can purchase prepaid cards ranging from 10,000 to 50,000 Won. There are plans with validity period starting with 30 days to up to 150 days. After the validity period, while your number will continue to be active you wont be able to use any remaining credit. After it expires, you have a 10-day extension for receiving calls. Visit any nearest SK Telecom outlet or purchase the 011Speed Pass Card to use the service. You can use the PPS card, cash or credit card to recharge your account.