Find below the customer service details of National Car Parks. Besides contact details, the page also offers a brief overview of the parking provider.
Head Office
Saffron Court,
14b St. Cross Street,
London EC1N 8XA
Support
Phone: 0345 050 7080
Email: customer.service@ncp.co.uk
______
About National Car Parks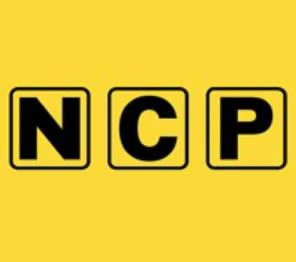 National Car Parks is UK's leading private car park operator with headquarters in England. It was founded in 1931 under the parent company Park24 Co Ltd. The company has helped millions of customers to find parking solutions that are perfect for them. National Car Parks has over 150,000 spaces in over 500 sites and locations in the United Kingdom. They are known for their friendly and professional trained personnel who deliver each customer a great parking experience. Most of their car parks are linked via helpline to a round the clock national operations center.
Car parking services by National Car Parks are available in towns, cities, airports, national rail stations and in the London Underground areas. The company is environmentally friendly and secures 100% of its electricity from green sources. They offer a broad range of parking products and services to individuals and companies so as to make their parking and mobility needs effective and stress free. The National Car Parks app can be downloaded from the App Store for iPhones and from the Google Play Store for Android phones. They are free to use and make planning easy.
With the National Car Parks app, you could find a car park on your route, complete the parking procedure and once you are done with your work, the app will help you remember where you parked your car and even get directions to your car. With the National Car Parks app, you can find the most convenient car park closest to your destination, without having to drive around for hours trying to find a vacant spot. You can see all the vacant spots, zero in on the one most convenient to you, plan your driving route and once you park your car and record its location, you can get walking directions from your car park spot to your destination.
The National Car Parks app has a host of useful features and plans. Sign up for a ParkPass and you get easy park and pay access across 250 locations across the United Kingdom, including parking in over 120 Pay and Display car Parks. You need not waste time standing in long lines at the pay machine or collect and display a ticket on your car. First time users of the ParkPass get a 10% introductory discount and you will get many benefits and offers once you register.
Major airports such as Heathrow, Birmingham, Edinburgh, Manchester, Glasgow, Gatwick, Bristol, Liverpool and New Castle airports, among others, have parking spaces in association with National Car Parks. All major cities in the United Kingdom such as London, Manchester, Brighton, Cardiff, Leeds, Sheffield and Nottingham have National Car Parks making the parking needs of commuters easy and hassle free. Major rail stations in London, Wales and Greater Anglia also have National Car Parks.
There is a facility to pre-book your parking space and save money as well as guaranteeing your spot. If you need parking on a long term, you would benefit by getting the best price with a season ticket. Payment for new booking can be made using all major credit cards. You can also make changes or cancel existing booking online.