Speaking of the largest airline in the world with a remarkable fleet size, American Airlines undeniably takes the spot. Founded in 1930 and headquartered in Texas, this is one popular and distinguished carrier that flies both domestic and international frontiers. It also serves the maximum number of destinations (350) in the world so it is kind of obvious why people would choose to travel with the airline. It clocks approximately 6700 flights daily.
The carrier was amongst the first to introduce its own lounge, years ahead of the ones we see ubiquitously spread everywhere these days. It doesn't stop there as the airline comes with many other firsts, like being the pioneer of electronic flight bookings — the program was called 'Sabre'; it took the first major leap of appointing the first woman pilot much ahead of others; as early as 2002 the airline took a big step towards conserving water by deciding to recycle the water that was used to wash planes.
The 10 airport hubs from which AA operates are John F. Kennedy International Airport, Los Angeles International Airport, Philadelphia International Airport, Miami International Airport, Dallas International Airport, Charlotte Douglas International Airport, O'Hare International Airport, Ronald Reagan Washington National Airport, Phoenix International Airport, and LaGuardia Airport. It has a huge passenger volume and is also the only one to operate flights to rare destinations.
The airline comes with some of the most premium in-flight features. If you were ever to lose an item onboard or while waiting in the lounge for your AA flight, this is the way to go.
Approach the Lost Property Office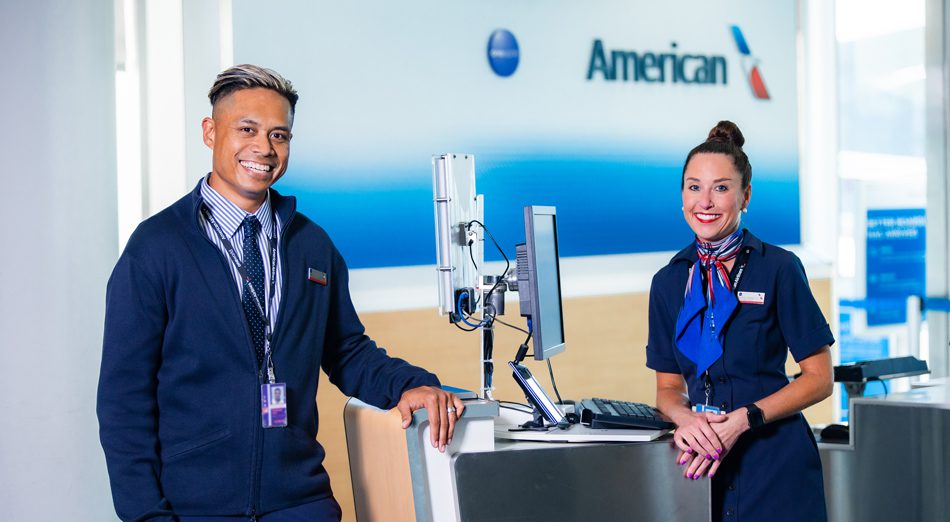 If you remember leaving your things behind at specific places after deboarding (on the plane, at the gate, or in the Admirals Club) please approach the lost property office at the arrival airport and file a report with the authorities. However, if you do not remember where you might have lost your things, contact the airport authority. The window for searching the item/s is 30 days, beyond which the items are either destroyed or given away to charity. The sooner you report your loss, the higher the chances of recovery.
Most lost and found items are deposited with the TSA (Transportation Security Administration) and they withhold items for 30 days or until the owner comes to claim their things. TSA will, however, bear no expenses to courier things to you. If you want to reclaim your things, you will either have to arrange to collect it yourself from the airport at an appointed time, or request home delivery at an extra cost. You may even authorize someone else to pick your items on your behalf. Please carry an ID that will help them establish you as the rightful owner.
Fill the Online Baggage Claim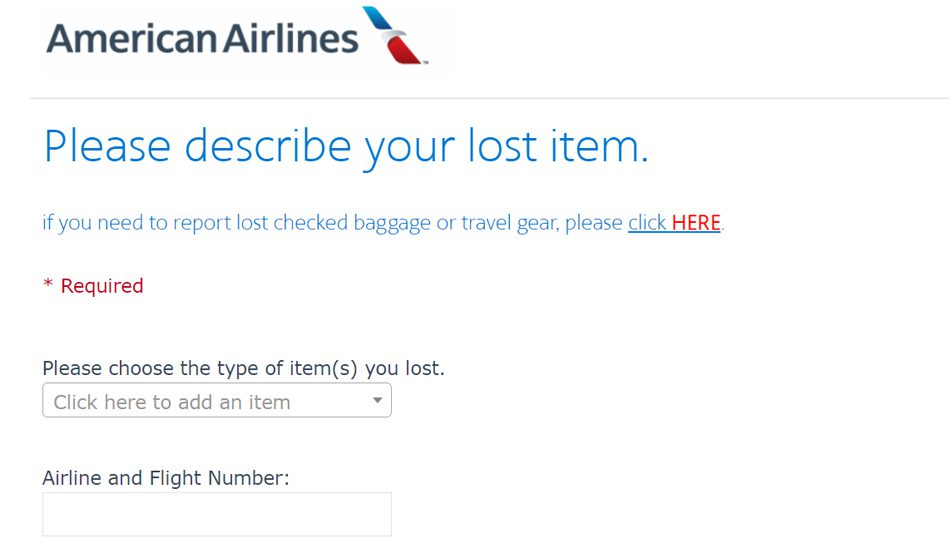 Like most premier air carriers, this one too has an online baggage claim submission policy. Online applications are reliable, convenient, and guarantee fast follow-ups; it makes physical follow-ups redundant. Just click on the link here and be guided by the instructions.
Remember to keep certain information handy like the flight number, date of luggage loss, the air tag (bag tag), etc. Additionally you will be required to fill in your contact details with name, postal address, email address, phone number along with a thorough description of the item lost and where you think you lost it. Hit "Submit".
Your complaint gets formally lodged into their system and you will receive an acknowledgment mail with a file number to help you track the status.
Reach the Helpdesk via Phone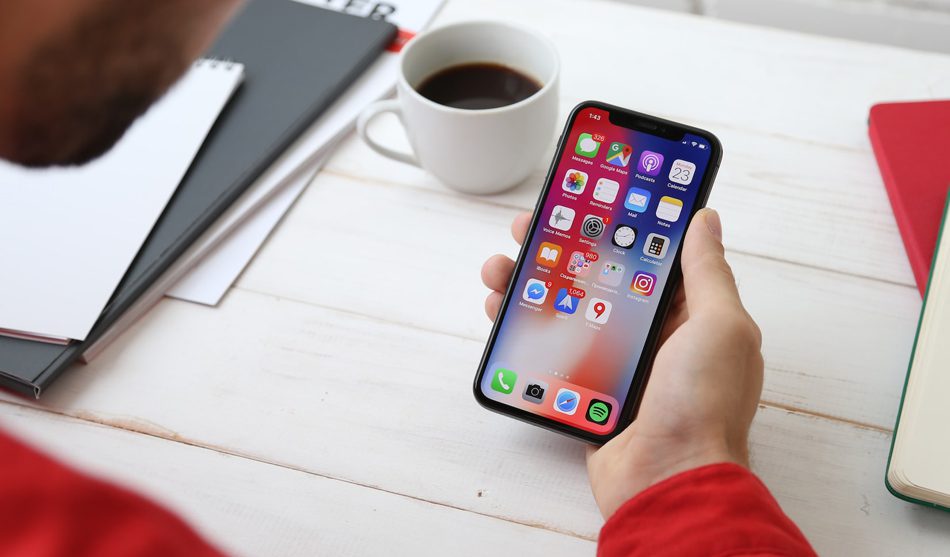 You may choose to talk to someone at the customer service desk at 800-433-7300. Explain your problem in detail and request an email ID where you can substantiate your missing report formally with greater details and which can also be acknowledged via email. However, the phone is always not the ideal way to reach out. High volume calls can keep them busy endlessly, or you could be put on IVRS, much to your chagrin.
Alternatively, you can try reaching out to an agent on their social media accounts. Try chatting up with someone who is online and who you think can bring a quick closure to your problem. Here are the official Facebook and Twitter pages.
Conclusion
An important takeaway is that you must label your bags and belongings suitably, including the electronic ones, with name and contact number so that in the event of loss/misplacement, the authorities can easily trace them back to you.