Find below the customer service details of Mobicom Mongolia. Besides contact details, the page also offers a brief overview of the telecom company.
Head Office
Chingeltei District
Ulaanbaatar, 015171
Mongolia
Support
Phone: 222
Phone: 1800-2222 or 1900-2222
Email: [email protected]
______
About Mobicom Mongolia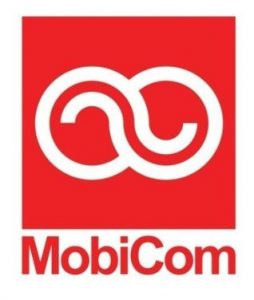 When you have to connect to a cellular network in Mongolia, Mobicom is the favourite choice of people. The telecommunications company was in fact the first mobile phone service in the country. Mobicom was the result of Mongolian-Japanese partnership in 1996. Today, the company offers voice, data and Internet services to more than 1.7 million subscribers. Operations are managed through a wide network of agents and over 80 branches spread across the country. Subscribers enjoy high speed connectivity through GSM, 3G and 4G LTE networks.
Visit one of the nearest store or request for a call back to subscribe for a prepaid, postpaid, or Internet connection. Additionally, you can activate international roaming, get Mobinet Wi-Fi, Manai Internet, or a 4G LTE connection online. More details are available on the official website. Know the ongoing promotions and offers before subscribing to a plan. Did you know you can select your number and order a SIM on the website? With just a few clicks you can check available numbers and activate a plan online.
For an overview of the services, the basic prepaid plan is called MobiCard. You can top up the number from more than 10,000 distributors across Mongolia. Besides scratch card for daily usage, you can explore the prepaid services under Be, Stars and One. The benefits on call rates and data consumption varies according to the plan selected. If you don't want any restrictions on your usage, go for the postpaid connection that comes with different plans. You have those with 3GB data to up to 60GB. You have the option to custom build your own bundle according to your daily needs. Separate data packages can be activated for high speed connectivity and streaming. Travelling abroad? Activate international roaming and enjoy outgoing and incoming calls.
Besides voice and data, Mobicom offers a range of broadband options for individuals and businesses. There are home broadband plans from 10Mbps to up to 100Mbps speed. If there are more users under one roof, go for Manai Internet that can connect up to 8 members. You can connect a tablet, computer or smartphone through the WiFi. If looking for day and weekly packages, look for options under Mobinet WiFi. If you have a 4G LTE ready SIM card and smartphone, you can now activate ultra fast 4G LTE connection. Of course you are aware of the fact that 4G LTE is ten times faster than a 3G service. However, 4G LTE will only be available to certain locations. Check the network coverage before activating the same.
Existing customers can login to their Mobicom account on web or smartphone app to view active services or request help. You can also see the pending charges and conveniently make payment through card or Internet banking. More details on payment, activation, refund and troubleshooting are published under the Support section of the website. You can also reach the customer support on the numbers provided on this page.