Find below the customer service details of Coldwell Banker. Besides contact details, the page also offers a brief overview of the real estate company.
Head Office
1 Campus Drive,
Parsippany, New Jersey 07054,
United States
Support
Web: Find an Agent
Phone: 800-222-2162 (Coldwell Banker Commercial)
______
About Coldwell Banker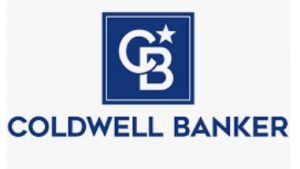 If you are looking to buy your dream home or sell your existing house, you would do well to contact Coldwell Banker Real Estate. Realogy-owned real estate franchise chain, Coldwell Banker was founded in 1906 in San Francisco and has currently spread its wings to 49 countries the world over. All prospective homebuyers and sellers keenly await Coldwell Banker's annual house price guide and home listing report to check out the most dependable source of information about available properties. One of the oldest realty companies, it has earned the trust of generations of Americans, with its honesty and integrity in closing deals. Coldwell Banker is the recipient of the Women's Choice Award –in the category – 9 out of 10 customer recommended Real Estate Agency.
One of the most important decisions one takes in life is to buy a home. For many, it is a dream to have a house of one's own. A lot of thought goes into it and since a huge financial responsibility is involved, everyone wants the best deal. Helping homeowners to understand the whole process of buying a house, Coldwell Banker gives them all information required to make an informed decision. Since they have over a hundred years' experience in the home realty business, they can make the process smooth and glitch free.
Coldwell Banker helps you with home buying advice. You can choose the right agent from their database to help you through the process. An agent can understand your needs, your budget, location and other prerequisites and put together a portfolio of residences that check all your requirements. The agent will explain the financial aspects such as down payments, eligibility for mortgages and added costs that would crop up. Coldwell Banker agents will help you understand which size of house will be most suitable for your family and which school districts would suit your children's educational needs.
When you sign up with Coldwell Banker, you will not only be shown huge listings in your area of choice, you can narrow down your search based on the number of rooms, style of architecture, neighborhood etc. You can get a professional report on each of the listings. Once you choose your dream home, Coldwell Banker will help you with legal matters and go into the small print to see that you get a good deal – everything until you actually sign the papers.
If you are on the other side of the coin and wish to sell your house, you can get professional help from Coldwell Banker to chalk out a marketing strategy, fix the best price and attract the best buyers. Once you identify a buyer, the agent will take you through the whole process of selling and handing over the house after signing relevant papers. There will be no rude shocks or messy situations when you trust Coldwell Banker. You will also get advice on the appropriateness of the time that you decide to sell your house, renovations and face lifts that your house may need in order to get a better market price.
Coldwell Banker will enable you to choose a local real estate agent who knows the neighborhood market and will be able to get you the best house at the most competitive price – either for purchase or for sale. You can search for a realtor closest to you by typing in your city, state or zip code on the website search bar and you will get a list of certified Coldwell Banker realtors near you.