Find below visitor support details of ITPC, Chennai. Besides contact details, the page also offers a brief overview of the tech park.
Address
International Tech Park Chennai
Taramani Road, Taramani,
Chennai 600 113, Tamil Nadu
Location: Google Maps
Phone +91 44 4225 6000
Email: [email protected]
Support
Phone: 044 22542800
Phone: 044 22542345
Phone: 044 42256100
_____
About International Tech Park Chennai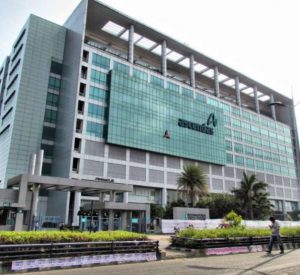 The International Tech Park in Chennai is a corporate and IT park first opened in the year 2011. A joint venture between Tamil Nadu Industrial Development Corporation and Singapore-based Ascanedas, the hi-tech park is spread across 15 acres and is home to some of the big names in the IT and ITES industry. Also popular as ITPC or Ascendas, the tech park is located along the IT corridor Rajiv Gandhi Salai and offers excellent connectivity to key locations.
Currently, the park has three sections – Pinnacle (Phase I), Crest (Phase II) and Zenith (Phase III). The Pinnacle and Crest account for 1.25 million sq ft of space. There are more than 25,000 employees from 45+ companies working at the various buildings. Providing comfort and convenience is the availability of ATMs, shopping outlets, restaurants, Forex facilities, and pharmacies at the park. It also houses a 54-room guest accommodation facility. The buildings have multi-level parking facility for bikes and cars. For complaints or queries on rental, lease, advertising, or others, reach the ITPC support.