Contact Connor Group: Find below customer service details of The Connor Group, Ohio, including phone and email. Besides contact details, the page also offers a brief overview of the company.
Head Office
The Connor Group
10510 N Springboro Pike
Miamisburg, OH 45342
United States
Customer Service
Phone: +1 937-434-3095
Email: [email protected] (support)
Email: [email protected] (corporate)
_____
About The Connor Group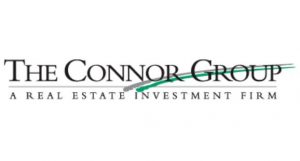 The property market is arguably one of the most diverse investment niches. For nearly three decades, Connor Group has been an important stakeholder in introducing professionalism, personalization and innovative approaches to this market. With over $2.5 billion worth of assets, it is correct to point out that the company is one of the most influential stakeholders in the property market. Founded in early 1992, the company has added value in communities, through property trade and investments as described below.
Connor Group has properties in different locations around the USA. Some of the cities include the following. The company is synonymous with Atlanta luxury apartments. Three factors make Atlanta luxury apartments unique in a saturated property market. First, Connor Group has one of the best interpretations of urban living. The interpretation enables the company to offer apartments in different price tags as opposed to uniform rent rates. Offering different apartments in different rent tags creates a personalized approach to the property market. The Atlanta properties are also close to important amenities such as shopping malls, recreating facilities, and more importantly — good neighborhoods.
Austin luxury apartments are also another perfect example of Connor Group's success in the property market. This collection of properties is close to malls and recreation facilities. Barton Creek apartments, for example, are near an entertainment hub, and more importantly, the apartments are part of a great neighborhood. The price tags and rent options are second to none. Other apartments are located in Charlotte, Chicago, Cincinnati, Columbus, Dallas, Dayton, Denver, Fort Worth, Louisville, Minneapolis, Nashville, Raleigh-Durham, and Saint Paul, Tampa. The apartments in these cities are also unique and under different rent tags.
Connor Group appreciates the importance of communication, especially between the company and the clients. The company has invested in a state-of-the-art customer relations' department. Although the company has functional communication desks in every state, clients have the option of contacting the company directly to the Dayton office. In addition to phone calls that are open 24/7, a client can also reach Connor Group's representative through an email or the chat option on their website.
Browse Connor's official website to search for an apartment by city or number of bedrooms. The dedicated apartment pages list the costs, amenities, and the floor plans. The pictures also give a clear view of the rooms. You can even launch virtual tour or request for a personal tour before confirmation. For complaints or queries on apartment locations, personal tour, career, or others, reach the Connor Group support.