Find below the customer service details of Mama Bear. Besides contact details, the page also offers a brief overview of the Amazon private label.
Head Office
410 Terry Ave N
Seattle, WA, 98109-5210
United States
Support
Phone: 1-888-280-4331 (US)
Phone: 0800 279 7234 (UK)
Phone: 1800 3000 9009 (India)
Web: Twitter Support
_______
About Mama Bear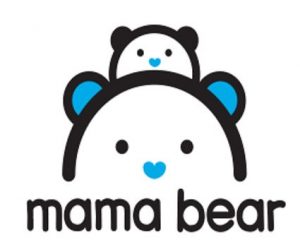 Mama Bear is one of the private labels of Amazon selling baby items such as baby food, diaper pail refills and diapers. Earlier, Amazon used to sell baby diapers under the Amazon Elements brand. That was discontinued in 2015 and the new Mama Bear label of diapers was launched. The diapers are available in sizes newborn through size 6. Within a short period, Mama Bear diapers have become very popular in the market. In fact, the launch of Mama Bear diapers led to one of the biggest sales spikes in the industry. It continues to report huge sales spikes during Amazon sales holidays and Prime week sales.
The diapers manufactured by Mama Bear come in two patterns – a plain white one, and one with a bear print. Both designs are sold in 4 packs with different amounts of diapers in each pack, based on the diaper size. Diapers are very competitively priced.
Amazon's Mama Bear diapers come in various options, making it easy for you to choose the perfect fit and quantity for your baby. Most popular are the Mama Bear plush protection Newborn diapers which are ultra-soft, hypoallergenic and dermatologist tested. These are perfect for babies weighing up to 10 pounds. They come in a pack of 32 with assorted prints.
The next product that has seen great response among the public is the Mama Bear 99% Water Baby Wipes. These wipes are hypoallergenic and fragrance free and come in packs of 6, with 72 wipes in each. One can also choose Mama Bear's diaper pail refills for diaper genie pails. They come in packs of 4 with 270 counts in each. One can choose between size 4 of Mama Bear Gentle Touch diapers that are hypoallergenic and come in 4 packs of 37 each, or size 5 diapers, which come in 4 packs with 33 diapers. All diapers come in different sizes to fit your baby comfortably.
Other products that are created especially for baby's delicate skins are the Gentle Fragrance free baby wipes, Mama Bear Saline nose and face baby wipes, fragrance free flushable toddler toilet wipes, weighted straw Sippy cups in packs of 2, Mama Bear Gentle Touch diapers in different sizes, Plush protection size diapers in newborn sizes and through 1 to 6. One can choose appropriately sized diapers based on the weight of your baby to ensure snug fit and complete leakage protection. Mama Bear products can be shopped on Amazon.com. For return or cancellation, login to your account and navigate to Recent Orders from where you can request same.
Apart from diapers and wipes, Amazon's Mama Bear brand has come up with nutritious and age appropriate baby food. They have 4 ounce packs of organic baby food in apple, spinach, blueberry and kale flavors, and also baby food in fruit flavors suitable for your little one. Check out other Mama Bear products for your baby such as silicon feeders, BPA free infant feeding wide-neck baby bottles with slow flow nipples and training pants for boys and girls. These come in different sizes and in a variety of quantity packs, making it convenient for you to stock up as per your need.