Traveling by a Rail Pass is the most surefire way of beating the traffic snarls on the streets besides ensuring a cost-efficient way of traveling on the train while soaking in the magnificence and charm of the hitherto unknown aspects of a country and its geographical interiors. Passes are known to work best when you are flexible in your travel plans. They are fun in many aspects, as we are to gather more about the California Rail Pass in the following sections.
Be it the granite cliffs or the waterfalls, the majestic beauty of the whispering mountains, or the mystical islands — you have many reasons to hop destinations in this absolutely amazing state of California in the US. And if you are wondering if you could manage to cover as many places as you had on your wishlist without punching a deep hole in your pockets, well — California Rail Pass solves that for you. A gentle reminder though – The Rail Pass is only for travel within the state of California.
There's no dearth of places to discover in California — from great cities like San Francisco to San Diego, Lake Tahoe, Los Angeles, the Yosemite National Park, Napa Valley, even Disneyland, to so many others, that you will be left wishing you could manage more calendar days to explore this Golden State. Not to forget the beautiful stretches of the Pacific Ocean which you can blissfully capture from the comforts of your train compartment.
The California Rail Pass allows for up to 7 days of travel in California over 21 days at $159 for adults and $79.50 for kids aged 2 to 12. Only one child may ride at the discounted rate per paying adult. It offers the best value for you and a convenient hop-on, hop-off option on a single discounted fare. The eligible California trains are — the Capitol Corridor, the Pacific Surfliner, the Coast Starlight, and San Joaquins. The Pass is, however, not valid on the Sunset Limited, the Southwest Chief, the California Zephyr, and the Texas Eagle.
The California Rail Pass comes with certain restrictions like — it is not transferable as you should be using it within one year of purchase; it is valid for travel on any 7 days during a consecutive 21-day period; the travel should be limited to four one-way journeys on a given route segment (that is to say that you cannot repeat your journeys to the same place except for visiting it no more than twice); and travel during any part of a calendar day counts as using that day.
How to Book Your California Rail Pass?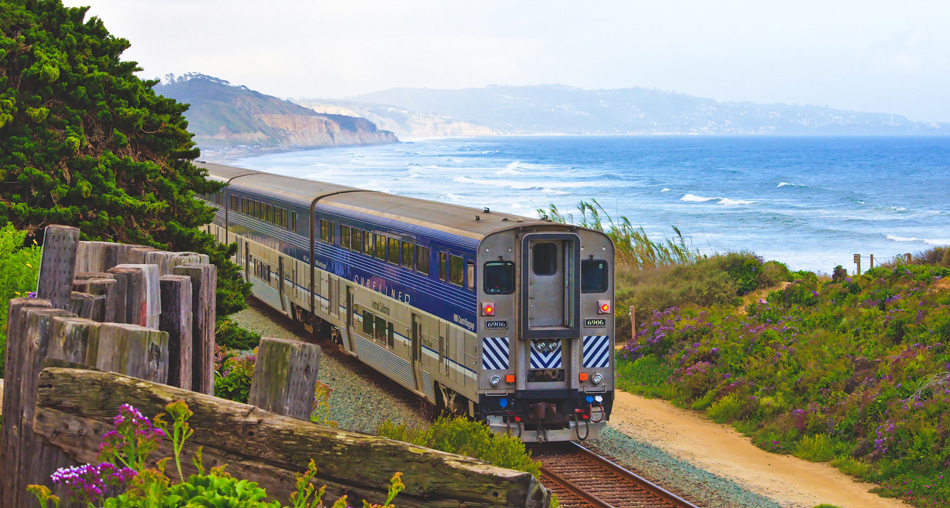 Unfortunately, the California Rail Pass cannot be purchased online. You will need to reach out to your travel agent for the booking, or call Amtrak at 1-800-872-7245. Once you have spoken to an Amtrak agent and booked your California Pass, you may visit the Amtrak office to pay for and collect your Pass.
In some countries, it is not mandatory to book seat reservations as a Rail Pass suffices. Sadly, however, this may not be the case here. You will still be required to book seats in advance on all trains despite holding a California Rail Pass. Make sure you carry hard-copy travel tickets on you before boarding the train as your Pass will not be valid without a ticket. Also, carry your IDs along.
As a Pass-holder, you will be entitled to travel on a regular coach, but you may be upgraded to Business Class if you are willing to pay the applicable fare.
What About Cancellation and Refund
Cancellation and refund are allowed only on the condition that the Pass is unused, and all the tickets issued against it are returned to Amtrak at least a day before the scheduled departure. Penalties apply to passengers who had reservations in the Sleeping Car accommodations if the cancellation is not done at least 15 days prior to the journey. For queries on cancellation or feedback, you can reach out to Amtrak on 1-800-USA-RAIL (1-800-872-7245).