Find below the customer service details of VRBO. Besides contact details, the page also offers a brief overview of the vacation rentals company.
Head Office
11800 Domain Blvd.
Ste. 300. Austin, TX 78759
United States
Support
Phone: +1-877-202-9331 (US)
Phone: +44 208 827 1971 (UK)
______
About VRBO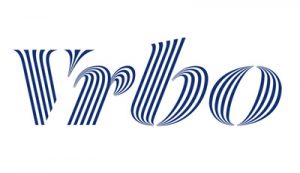 A vacation is the time to relax and unwind, and where better than a comfortable holiday getaway that feels like home. VRBO or Vacation Rentals By Owners was born in 1995 and started pairing homeowners with families looking for the perfect holiday homes. VRBO is a part of the Expedia Group. Over the years VRBO has grown into a global vacation home brand with upwards of 2 million homes in their kitty. These homes cover a variety of profiles, sizes, styles, budgets and locations such that there is a perfect holiday home for each vacationer.
Every family has a unique need based on the age of their members, likes, interests and budget. VRBO.com makes choosing the perfect vacation home easy and hassle free. One can filter options for preferences and desired locations and make use of streamlined group planning tools. You can also filter choices based on your budget range and facilities that you must have in the vacation property. VRBO is known for its excellent customer support and flexible cancellation policies, so important when plans get changed due to unforeseen circumstances.
Opt for the vacation home of your choice from a wide selection of rental property types including cabins, condos, beach houses, lake rentals, apartments, country homes and studios. Choose from destinations around the world , including cities, towns and more secluded spots. Depending on the size of your group, you could rent vacation homes with all the amenities you wish to have well within your budget.
VRBO is perfect for all sorts of vacations such as weekend getaways, family vacations, pet friendly sites, adventure holidays, mountain cabins, lakeside lodges, luxury homes and city apartments. Along with a wide range of basic amenities, VRBO vacation homes come with additional features such as private pools, hot tubs, waterfront views, outdoor patios, entertainment areas and many more.
Popular vacation choices are island retreats, houseboats, condos, lake view resorts, cabins, park cabins and city apartments. The selection at VRBO includes 340,667 houses, 209,000 condos and apartments, 58,000 cabins, 57,000 studios, 56,000 cottages, 29000 townhouses, 15,200 hotels, 15,000 villas, 10,000 resorts, 3000 caravans, and more.
Booking a vacation home with VRBO ensures absolute peace of mind because once you book with them; you get round the clock support to make your holiday perfect in every way. All the properties come with full kitchens, laundry facilities, pools and yards. The vacation homes offer value for money because of all the conveniences and space they have to offer.
The VRBO app makes it easy to browse rental properties, plan your vacation with family or group, access your booking details or make modifications. Getting the VRBO app is very easy. You just have to key in your mobile phone number and you will be sent a link from which you can download the app. VRBO app is available for iOS and Android devices.
Payment for booking a property can be made using cash or major debit/credit cards. To make changes to your dates simply sign into your account and access the recent booking section. Note that refund is based on the property's cancellation policy and can vary. If your refund has been successfully processed, you can expect to see same in your account in 5 days.