Find below the customer service details of Kyoto Animation. Besides contact details, the page also offers a brief overview of the Japanese anime company.
Head Office
32 Oseto, Kohata, Uji-shi,
Kyoto 611-0002, Japan
Support
Phone: +81-774-33-1130
_____
About Kyoto Animation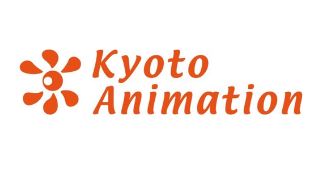 Anime is taking the world by storm and provides entertainment to young and old alike. It originated in Japan, where all animated creations are called anime. However, the anime craze has spread throughout the world and now anime has come to mean animation from Japan.
Anime enthusiasts the world over look for good content and quality production. One of the best anime studios in the world is Kyoto Animation. Popularly called KyoAni, Kyoto Animation was founded in 1981 and has its headquarters in Uji, Kyoto, Japan. This Japanese animation studio is also a light novel publisher.
Other than their popularity for producing great anime, Kyoto Animation is known for being a great place to work. The company received the Diversity Award in 2020 for creating a gender-balanced workforce and for its pro-women policies. Kyoto Animation makes animation TV series, films and Original Video Animations (OVAs) using state of the art digital technology. It designs, produces, retails and wholesales products and characters and packaging that are unique and creative- meeting the requirements of their anime fans.
Kyoto Animation also has a publishing wing that deals in publishing original novels, comics and visual books. They have a collection of books of famous scenes, keyframe drawings, background art and other material from their animation collection.
Some of their top movies that have grossed millions include blockbusters such as A Silent Voice, The Disappearance of Haruhi Suzumiya, K-On!, Movie: Liz and the Bluebird, Tamako Love Story and InuYasha the Movie: Affections Touching Across Time. Their latest movies include the Tsurune series, the Free! -The Final Stroke series, Miss Kobayashi's Dragon Maid S, and Violet Evergarden: the movie.
About 32 video series have been produced by Kyoto Animation with their latest works being Miss Kobayashi's Dragon Maid S and Tsurune: The Linking Shot. Upcoming video series include Sound! Euphonium 3 and 20 Seiki Denki Mokuroku. The company has produced 9 OVAs with the latest video animations being Baja no Studio: Baja no Mita Umi and Sound! Euphonium Ensemble Contest. KyoAni also produced two original net animations with The Melancholy of Haruhi – chan Suzumiya having a run of around 25 episodes.
The publishing wing of Kyoto Animation has to its credit publication of around 18 light novels starting with Yuyake Todai no Himitsu and Love, Chunibyo & Other Delusions in 2011, with the latest novels being Mobomoga, Jikan, Tenyaku-ryo no Majo and Sakura no Furu Machi in 2020 and Umihime Mari in 2022. These books are available on Amazon. Kyoto Animation can be viewed on Prime Video, Hulu and Netflix. One can also watch favorite anime shows for free online on top anime streaming sites such as Amazon Anime, Crunchyroll, Funimation, Gogoanime.so, AnimeFreak, YouTube and Chia- Anime.
In addition to in house productions, Kyoto Animation has also collaborated with other production houses and given assistance in animation production, paint, coloring, key animation, commercialization, in-between animation, backgrounds, screenplay and merchandise licensing.