Smartfren is an Indonesian-based mobile network operator that was established in 2002. Headquartered in Central Jakarta, the company is currently owned by Sinar Mas, which is also an Indonesian-based conglomerate. Back in the day, it was a provider of CDMA (Code-Division Multiple Access) mobile services, but since 2014 its network coverage has exclusively shifted to 4G LTE.
Currently, Smartfren serves more than 10 million customers, thereby making it the fifth-largest wireless carrier in Indonesia. The 4G VOLTE service of Smartfren is available across 200 cities in the country and it has also launched its much-awaited LTE-Advanced network so that better 4G speeds could be achieved. And what is more enticing is that recently Smartfren has also started providing eSIMs to prepaid and postpaid customers.
Therefore, when it comes to creating a steady infrastructure for reliable mobile services, Smartfren is no slouch compared to the other mobile carriers operating in Indonesia. It should be known that Smartfren's 4G LTE services operate on two specific bands, namely the Band 5 (850 Mhz) and Band 40 (2300 Mhz). So, if you are planning to switch to Smartfren, ensure that your smartphone supports the aforementioned two bands.
Additionally, since Smartfren exclusively uses 4G LTE services, there will be no fallback to 2G or 3G in case of coverage in rural areas. However, do remember that you will have proper cell reception in every major city located in Indonesia. With that being said, activating Smartfren prepaid SIM cards require your National Identity Number (NIK) and Family Card number (KK) – as per Indonesian Government laws and regulations. So, make sure you have both before attempting any of the activation steps below.
How to Activate Smartfren Prepaid Online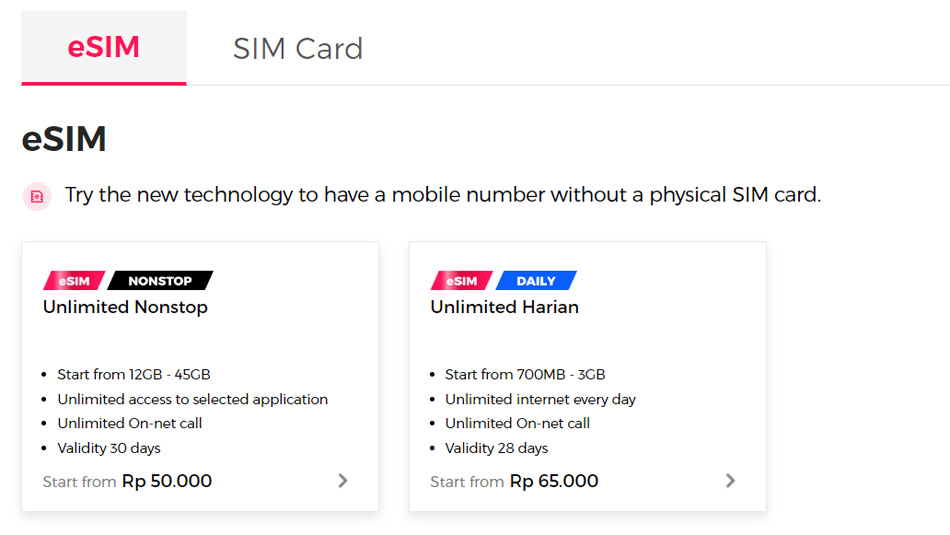 To activate your Smartfren prepaid SIM card online, follow the recommended steps below.
Start the process by first visiting the official website to buy your new Smartfren prepaid SIM.

You will be presented with two options – either physical or eSIM. Both options cost the same, so pick the one that suits your needs the most.

Once you have picked the type of SIM card you need, you have to choose the type of plan you want to use. The price of the plan will depend on the data pack you will be choosing, and the validity is 30 days for all the provided plans. For instance, if you choose the 'Unlimited Nonstop' plan, then you will be able to select from 12/30/45 GB data plans.

After you have successfully chosen your plan details, choose the number you want for your prepaid SIM. Do remember that some VIP numbers (phone numbers that are easier to remember) will cost extra.

Then you have to fill in your contact information such as your name, email address, WhatsApp number, and date of birth along with your shipping details. You will also have the option to choose your shipping preference.

Pay the requisite amount online and your prepaid SIM card will be delivered to your doorstep. Once you receive your SIM card, proceed to visit the prepaid registration portal of Smartfren here.

Enter the required information correctly and once the registration is successful, you can start using your prepaid SIM by inserting it into your mobile phone.
How to Activate Smartfren Prepaid via SMS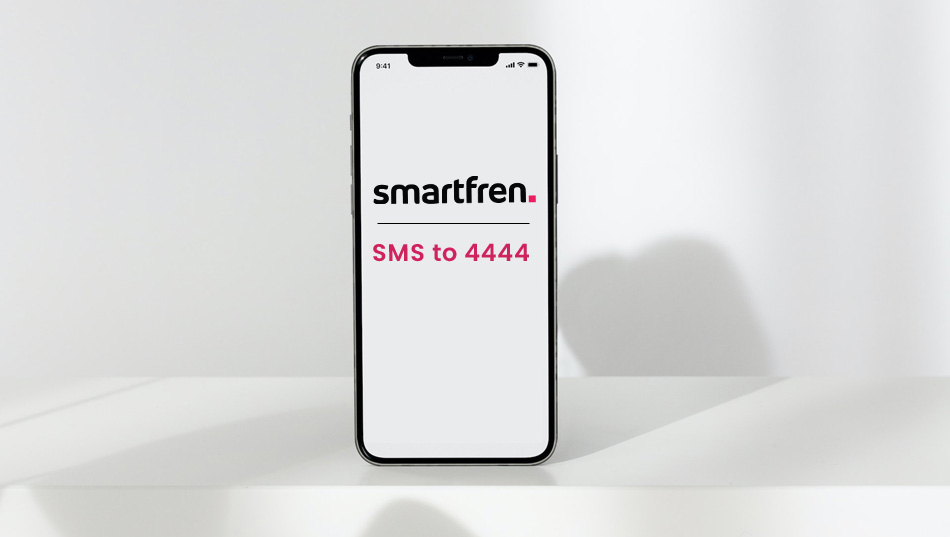 If you want to activate your Smartfren prepaid SIM card via SMS, then be sure to follow the suggested steps below.
To start your activation process, insert your purchased prepaid SIM card into your mobile phone.

Once inserted, head over to your messaging application and then send an SMS to 4444 containing your NIK and KK numbers in the following format: NIK#KK#

Your new prepaid SIM registration process will begin. To check the activation or registration status, send an SMS to 4444 with the phrase CEK.

Once your prepaid SIM card activation is complete, you will be notified of the same on your phone number. After that, you can start using your new SIM right away.
How to Activate Smartfren Prepaid at Store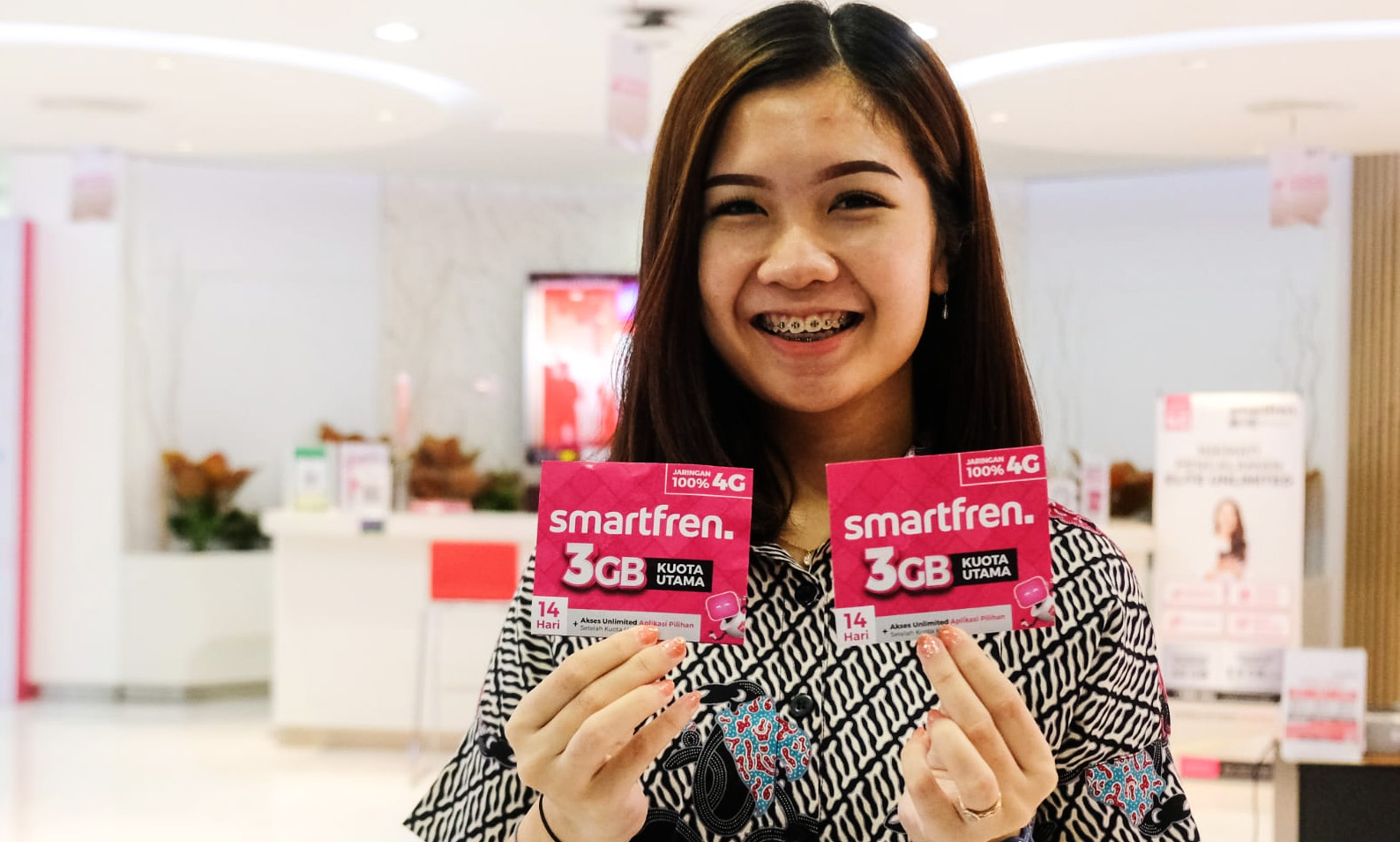 If you want to activate your Smartfren prepaid SIM card through offline Smartfren Gallery stores, then follow the recommended steps as follows.
First, you have to find the nearest store around you through the official store locator here.

Once you have found your ideal store location, head over to the same with your mobile phone and supporting documents for your KK and PIK numbers.

Proceed to purchase your prepaid SIM card along with a viable data plan. After that, you have to activate your SIM card on the spot and for that, you will be required to provide your KK and PIK numbers to the store representative.

After your SIM card is successfully activated, proceed to insert the same into your mobile phone and start using Smartfren's prepaid services right away.