Dublin, the capital city of Ireland, is all too famous for its friendly and intellectual people and intriguing places that attract visitors from all across the world. Its people love to preserve history and traditions without coming across as pretentious to their guests. They like to remember their celebrated forefathers who excelled in various fields of literary and performing arts. One such place of extraordinary interest is the Irish capital's award-winning The Little Museum of Dublin which came up in 2011. The museum is housed inside an 18th-century Georgian townhouse, which is today owned by the Dublin City Council.
Top Highlights and Features
Its founders wanted to set up a museum that would commemorate 20th-century Dublin. It is essentially a 'people's museum' because the collection of memorabilia has been largely crowdsourced — donated by the large-hearted Dubliners who wanted future generations to remember their city with love and reverence. No less than 5000 artifacts are decorating and honoring the walls of the three-storied museum. The first floor is free for you to wander and take in the vibes of the place, while you are greeted by knowledgeable tour guides on the rest of the floors who share enthralling historical trivia with the audience during their walking tour inside the museum.
Displays range from the 1916 Rising to memories of the late US President John F. Kennedy's visit to the Irish capital, and many other relics, paintings, verses, private letters, unseen sketches, and articles that are reminiscent of the social and political life of Ireland in those times. More recently in 2014, they inaugurated a new exhibit that is completely dedicated to the famous Irish rock band U2 which was formed in 1976 and stars Bono, amongst others, as a lead artist.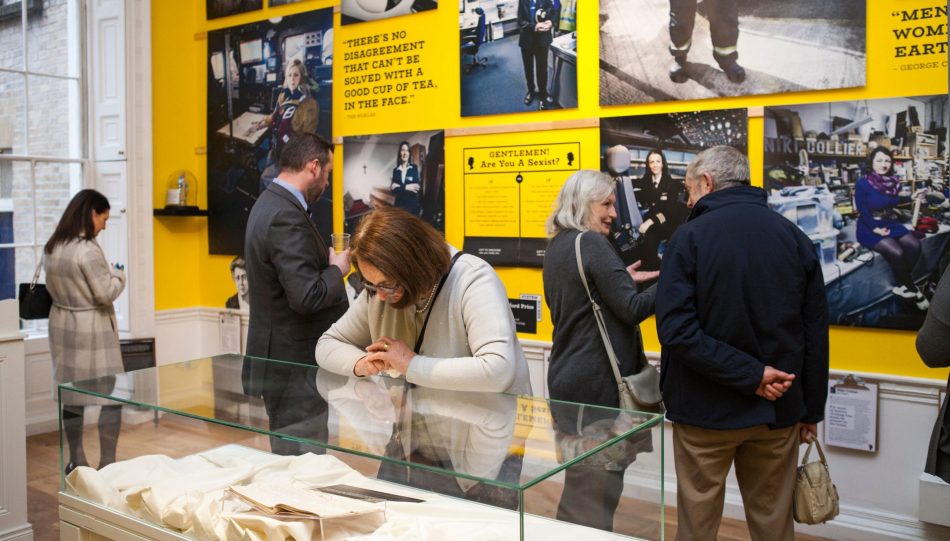 The museum is frequented by school groups in the age group 6 to 17 as they receive live civic/history lessons from tour guides. 'The City of a Thousand Welcomes' is a program initiative that was launched in June of 2011 and is spearheaded by a team of city historians, teachers, writers, scholars, and other ordinary residents who act as local ambassadors to introduce Dublin and its vibrant spirit to first-time visitors over cups of coffee, tea, or pint. It was described as the "best free thing to do in Europe" by the Sydney Morning Herald. It is so because both — the services offered by the Dubliners as city ambassadors, and the tea/coffee — are completely free of charge.
This is the most fascinating part of the trip to the museum as you can expect some invigorating and deeply engaging conversations with these very enlightened souls who act as volunteers to tell Dublin's stories and about its interesting past. Learn more about what happened when Queen Victoria herself set her royal foot on the land, the heady success of the Irish rock band U2, everything about the Irish Revolution, etc. Experience the thrill of looking at Sir John F. Kennedy's lectern and the original manuscript of 'Ulysses' that was penned by the celebrated Irish novelist and critic, James Joyce. The museum has also neatly preserved the death mask of this great poet. The whole museum is a treasure trove of the history of Ireland. It offers historical and biographical details about this great 20th-century poet and the immense influence he had on Irish literature.
There are audio guides, interactive displays, and walking tour guides to lend you knowledge and information about all things historically Irish. There's more — if time permits, and if you want, you can even take a walk around St. Stephen's Green — the iconic place where the famous Irish Revolution took place.
The museum is not all about history because the quirky, fun, and very well-informed tour guides tell you everything there is to know about Dublin — its proud past as well as its fascinating present. Your tour will begin from a traditional drawing room that memorializes 1900s Dublin to the next section that celebrates modern history. The museum celebrates different events, like exhibitions, lectures, et al, at various times of the year.
The walking tours last for an hour. The duration of your stay at the museum can be expected to be for 90 minutes or a little more if you want to take your time to explore the place. As the Irish Examiner rightly puts it, "The Little Museum tells the tale of Dublin and Irish history in a wonderfully sardonic, fun-filled way….the hour felt like 15 minutes as it's an hour filled with quirkiness, humor, song, and a healthy dose of Irish cynicism. Can't recommend it enough."
There's a gift shop at the tail end too. You can purchase souvenirs like Irish books and other memorabilia to carry home for yourself or your loved ones. What's more – you even get a 10% discount at the small basement cafe famous for its 'blaa' which is a soft white-bread roll from Waterford stuffed with goat cheese and roasted root vegetables.
Info on Timings and Tickets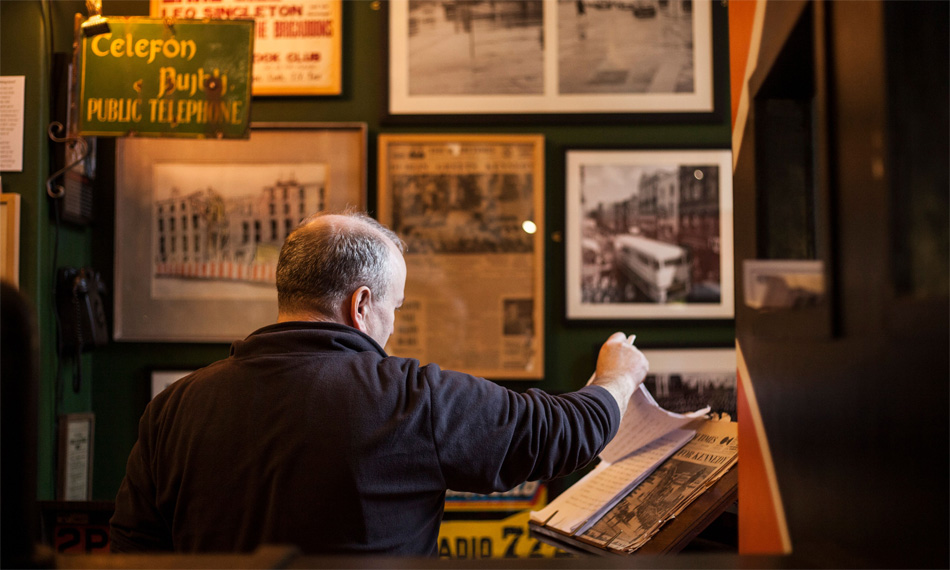 The museum is open to visitors every day from Monday to Sunday. The hours of operation between Monday and Wednesday, and again between Friday and Sunday, are 9 am to 5 pm. On Thursdays, they have extended hours, as they are open between 9 am and 8 pm.
As the name suggests, the museum is, indeed, small and so its tours sell out quickly. One must book in advance by clicking here.
You will need an all-day-ticket if you do not want a guided tour; it costs 15 euros. This will guarantee your admission at your own choosing. Standard admission on a guided tour is 10 euros per head. It is 8 euros for seniors and students. A family consisting of two adults and three children will pay 25 euros.
Address, Phone & How to Reach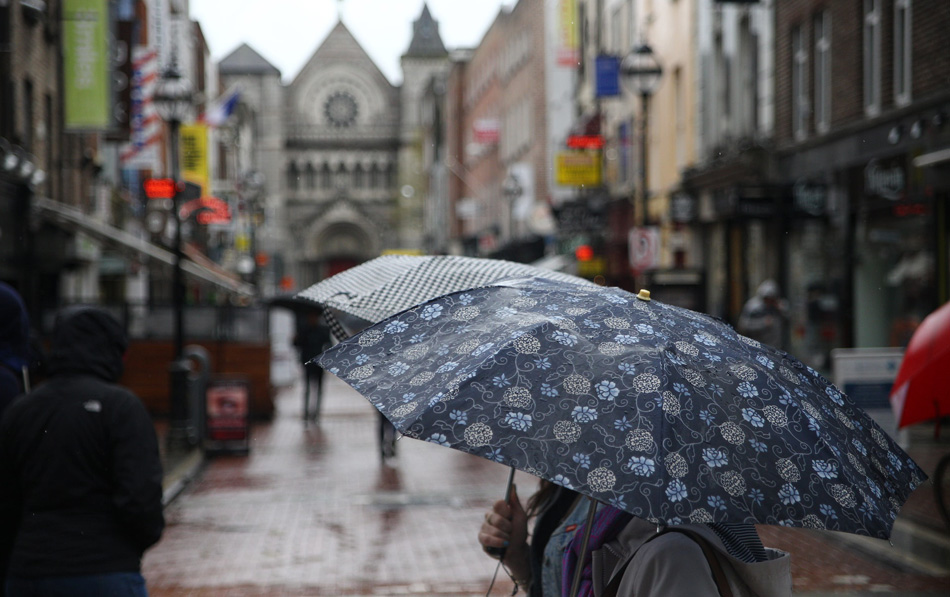 The museum is located on St. Stephen's Green, Dublin 2, D02 Y066, at the corner of Dawson Street, in the heart of the city. For queries or feedback, you can call +353 1 661 1000 or write to [email protected]
The museum is four minutes from Dawson Street and Stephen's Green stops. No less than 30 buses stop within a five-minute walk of the museum. Other than the bus service, you can also take the LUAS tram which stops on the Green.
If you are driving to the place, you may avail of the on-street parking on St. Stephen's Green. There is also a public car park in the Fitzwilliam Hotel on the west side of the Green.