Find below the customer service details of Globe Life Field, Texas. Besides contact details, the page also offers a brief overview of the baseball park.
Address
Globe Life Field
734 Stadium Drive
Arlington, TX 76011
United States
Support
Phone: 815-533-1972 (general)
Phone: 817-533-1715 (report lost/found)
Phone: 972-RANGERS (tickets)
Email: [email protected]
Email: [email protected]
Email: [email protected]
______
About Globe Life Field
Globe Life Field is a baseball park opened in the year 2020. Located in Arlington, Texas, Globe Life Field is a retractable roof park fitted with all latest in technology. The newly launched stadium is home to MLB's Texas Rangers. Besides sports, the stadium also hosts music concerts and special events. You can track all the ongoing and latest events on the official website.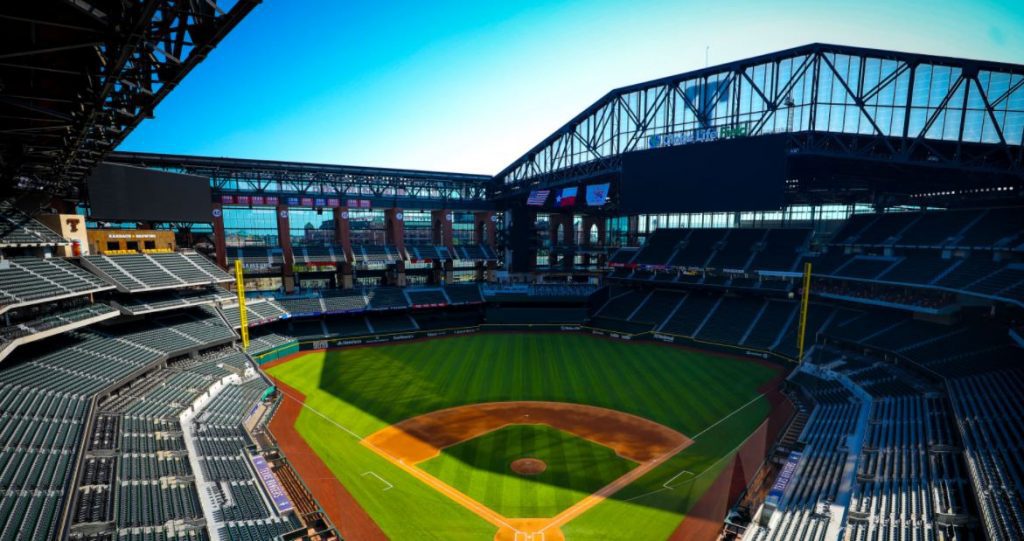 Built at a cost of $1.2 billion, the Globe Life Field has a seating capacity of 40,300 and measures 1.8 million sq ft. One of the top highlights is undoubtedly the 5.5 acre retractable roof that can open in 12 minutes. Fans will find six entry points – Northwest, North, Northeast, Southeast, Southwest, and VIP entry on the West. The stadium is disabled-friendly offering accessible restrooms, ticket windows and concession stands. For wheelchair assistance or listening devices, you can approach the guest services desk.
All ballpark entries open 2 hours prior to first pitch. Tickets for games can be purchased online or at the Box Office. For Texas Rangers games, you can contact the club for individual tickets or season tickets. The Main Ticket Office is located on the southeast side of Globe Life Field. It opens 9am on weekdays and 10am on weekends. The Main Ticket Office is located on the southeast side of stadium. They open 90 minutes prior to first pitch. Download the MLB Ballpark smartphone app to easily access your tickets or list them for resale.
There is a seating map published online showing the entry areas along with seating sections. For enjoying a game or event in a luxurious setting, explore the clubs as well as suite options. The suites can accommodate from 30 to 420 individuals and offers the best in food and beverage. Additionally, you enjoy a private entrance along with club access offering incredible views. For any assistance during your visit, you can approach the guest services desk. There are four guest services locations, mostly located at the Main Concourse. Besides feedback and complaints, you can also report lost and found items at the desk.
As for reaching the venue, fans can use the Arlington Entertainment District Trolley to get to and from venue. You also have a number of parking lots at the venue. However, prior booking is advised on game days. There is a parking map published showing the different lots, along with reserved and season parking areas. If you are visiting Texas for first time, don't miss the opportunity to tour the ballpark. You have daily tours that takes you through the field, the premium avenues and luxury suites. Tour tickets can be purchased online before visit.