Find below the customer service details of Tacoma Dome, Washington. Besides contact details, the page also offers a brief overview of the multipurpose arena.
Address
2727 East D Street,
Tacoma, WA 98421
United States
Directions: Google Maps
Support
Phone: 253-272-3663 (general)
Phone: 253-593-7652 (lost & found)
Email: info@tacomadome.org
______
About Tacoma Dome
Tacoma Dome is a multipurpose indoor arena located in Tacoma, Washington. Opened in the year 1983, the arena boasts a seating capacity of 21,000. Currently, it hosts basketball tournaments, concerts and community events. Owned by the City of Tacoma, the arena is touted to be one of the first largest wood domed structures in the world. The highlight being the roof is 152 feet tall. It's aluminum super-grid is one of the world's largest as well. Tacoma Dome, which was renovated in 2018, has welcomed more than 25 million people till date.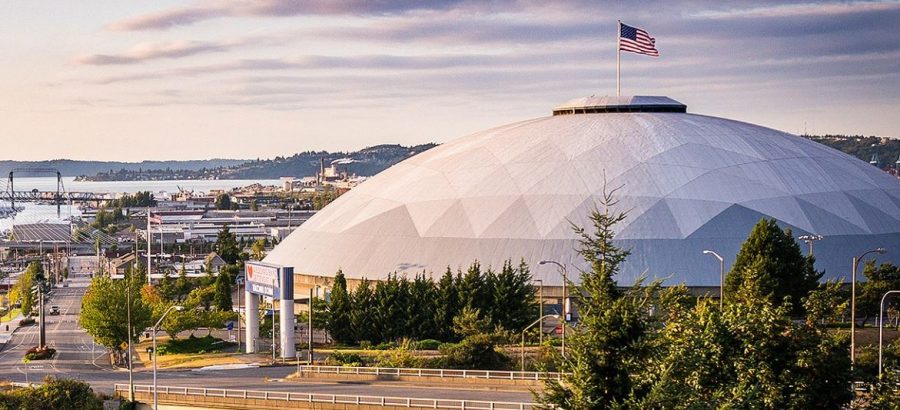 Being a disabled-friendly arena, you will find at the venue accessible seating, wheelchair accessible areas and special parking lots. A limited Assistive Listening Devices (ALD) are available for guests with hearing impairments. Guests can visit the website to keep track of the ongoing events. Tickets can be purchased at the Box Office or online via Ticketmaster. The Box Office is located on the D Street side and is open Monday to Friday, from 10am to 5pm. Guests can purchase tickets through cash, Visa, MasterCard, Discover or American Express. There are no refunds or exchanges allowed after purchase of tickets unless an event has been cancelled. As for Will Call tickets, they can be picked up two hours before showtime. Doors for events open 90 minutes before start time.
Guests can reach Tacoma Dome through Tacoma Link Light Rail, bus or cab. The Tacoma Dome Station, which is a major transportation hub, is just a minute's walk and connects to shopping centers, hotels and restaurants. Speaking of parking, there are a number of parking lots surrounding the arena. All parking lots are wheelchair accessible. View the parking map published on the website to know the entrances and parking lots. Note that on event days it will be hard to find a garage to park your car. You are advised to come early or use public transportation.
Guests are prohibited from bringing backpacks and outside food and beverages. Other list of prohibited items include video cameras, audio recording devices, selfie sticks, pets, coolers, chairs, and weapons of any kind. Simple cameras for photograph may be allowed but that as well varies according to the event. During your visit, if you need any assistance approach the guest service desks located on the concourse near Sections 110/211. To report lost and found items you can approach the security office at the Dome. For general enquires or feedback, you can reach the customer service on the number provided at the start of this post.