Find below the customer service details of Posta Kenya. Besides contact details, the page also offers a brief overview of the postal company.
Head Office
Postal Corporation of Kenya
Posta House, off Kenyatta Avenue
PO Box 34567 GPO
Nairobi, 00100 Kenya
Support
Phone: 020 324 2000 / 324 2600
Phone: 0719072600
Email: [email protected]
Email: [email protected]
______
About Posta Kenya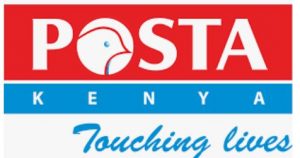 The Postal Corporation Of Kenya (PCK) is the official postal service company in Kenya. Though founded in the year 1999, the company has a history dating back to 1890 when the postal service was introduced in British East Africa. Also known as Posta Kenya, the company offers domestic mail, international mail, registered mail, parcel delivery and payment services. Headquartered at Nairobi, Posta Kenya has a network that adds up to over 620 outlets across the country. You can locate a post office nearest to your address on the website.
A trusted postal, logistics and payment service provider, the company has a customer-first approach. For an overview of the services, for domestic mails you can expect delivery within 24 hours if in the same town. Other locations across the country expect delivery within two days. International mail delivery by land, air as well as sea is available. For bulky items you can choose the sea or overland mail that comes at affordable rates. Choose registered mail for safe and fast delivery of documents or valuable items. Like other national postal organisations, Posta Kenya offers Express Mail Service (EMS). With EMS Kenya, you can securely send a document or parcel to more than 3,000 destinations worldwide. Need private letter boxes? Posta Kenya boxes are available for individuals as well as corporates. A refundable deposit will be charged when opening a private letter box.
For bulky items, there is Posta Parcel which one can use for sending items across Kenya or world. Domestic parcels can take 2 to 3 working days. You are allowed to send only items with max weight of 50kg. When you have to send an item abroad, air and surface parcel is available and will be subject to customs clearance and inspection. Air parcels typically take 5 to 13 days for most locations. If you are not aware, Posta Kenya also handles clearance of freight for both imports and exports. The clearing and forwarding rates are based on the weight. Love collecting stamps? You will find an impressive collection at most post offices. The website lists some of the top collection.
Besides postal, Posta Kenya offers financial services under the brand names PostaPay, PostaPesa and IFS. PostaPesa is a payment solution for electronic banking services, mobile money transfer, online cash disbursement and card-based transactions. PostaPesa currently partners with some of the top banks for same. All transactions reflect on real time. As for PostaPay, it is a domestic and international money transfer solution available for individuals and corporates. Besides transfering money, you can use the service to pay bills of water or other utilities. For queries or complaints on tracking, lost item, or others, reach the Posta Kenya customer service.