Find below the customer service details of Russian Post. Besides contact details, the page also offers a brief overview of the postal company.
Head Office
Varshavskoye Shosse, 37,
Moscow, 131000, Russia
Phone: +7 (495) 956-20-67
Support
Phone: 8-800-1-000-000
Email: office@russianpost.ru (feedback)
Email: client@russianpost.ru (customer service)
________
About Russian Post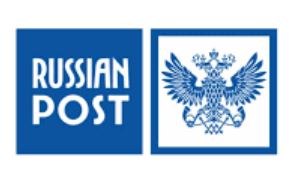 Though Russian Post traces its history to several hundreds of years, the current entity came into existence in the year 2002. Russian Post is the national postal service operator fully owned by the Government of Russia. Headquartered at Moscow, it employs more than 330,000 to handle letters, parcels, delivery, freight forwarding and logistics. The consumer banking brand Pochta Bank is also one of its subsidiaries. For some facts, each year Russian Post handles over 435 million parcels. Further, it caters to 6 million clients each day through a network of over 38,000 post offices. As it focuses on the complete digitalization of postal services, Russian Post vies to become a leading player in the post and logistics market across Europe.
Russian Post has products that cater to both individuals and business organisations. To know schedule of branches or to locate one nearest to you by address of postal code, use the branch locator on the website. As for the different types of letters you can send, you have standard letter, registered letter and express shipping (EMS). Letters within the country cannot exceed weight of 100g. If sending abroad, it can be up to 2kg. There is a postal calculator available online to get an estimate of costs between cities. Choose registered letter if the package you are sending has a valuable item. With registered letter you can get a signed acknowledgement by the addressee. For valuable items, there is a product available that comes with insurance as well. EMS of course is the fastest way to send a letter. The door-to-door delivery can be tracked using the reference number online.
Like letters, parcels as well have standard, registered and express options. Small parcels cannot exceed weight of of 5kg within Russia. Registered parcels will provide you with an acknowledgement. If you want to send it faster, choose the first class mail option that is sent by airmail. However, the maximum weight allowed might be lesser than the former. Have a parcel that exceeds 5kg? You will find parcel services that can accommodate up to 20kg weight. In EMS Express, you can even send up to 31kg. However, parcels heavier than 20kg can only be sent at few select branches. Note the packaging requirements, dimensions and items prohibited before preparing your package. Choose Cash on Delivery if you want the addressee to pay for the delivery. Parcels outside Russia can be sent to about 242 countries. If you are on the move, download the Russian Post's smartphone app to book a parcel, track delivery or know weight and dimensions.
Like all postal departments, Russian Post as well offers a range of financial services. You can book a postal money order for locations across Russia or neighboring countries. The tariff varies according to amount and place where it is sent. The postal money orders are delivered to a specific branch where it must be collected. Choose Western Union if you want to send money to more than 200 countries. Western Union is of course the fastest way to send cash. Customers can send and receive money at any nearest Russian Post branch. For banking related services, you have Pochta Bank which boasts of more than 22 million customers. The products available at your disposal include savings accounts, deposits and loans. Other services available at Russian Post include payment of utility bills, fines and even philately.