Find below the player support details of Genshin Impact. Besides contact details, the page also offers a brief overview of the action role-playing game.
Head Office
miHoYo Ltd,
2F, BLK B3,
Shanghai Putian Info Industrial Park,
700 Yishan Rd, Shanghai, China
Support
Email: [email protected] (general)
Email: [email protected] (payment)
______
About Genshin Impact
Genshin Impact is a free-to-play RPG game that was developed and released by Chinese video game development studio miHoYo. Released in the year 2020, the third-person action game is available on Android, iOS, Windows, PlayStation 4 and PlayStation 5. Available in both single player and multiplayer modes, Genshin Impact was a commercial success and has a massive fan following. When it was released, it was downloaded more than 17mn times in less than four days. The open world RPG is set in the world called Teyvat which is home to seven other nations. As a player, you enter an incredible fantasy world with captivating aesthetics and colorful cast of characters. Weapons and characters are acquired using a Gacha system. The game reportedly won the 2021 Apple Design Awards for both Visuals and Graphics.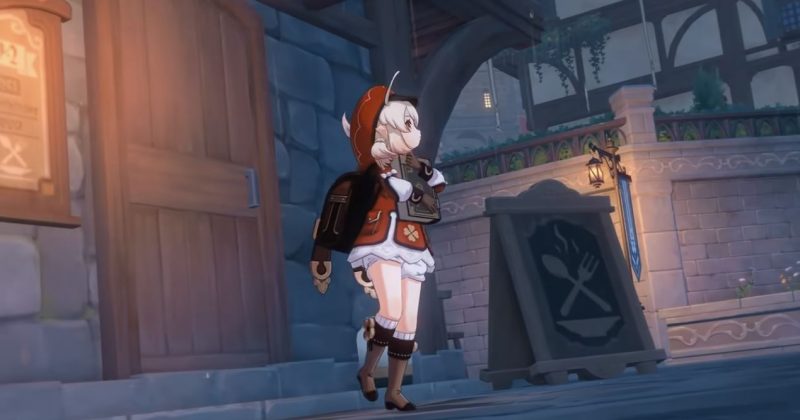 The official website is where you want to head to download the PC version. If you are on Google Play, App Store or PlayStation Store, you will find the game listed there as well. For a quick overview of the game, as you begin you are introduced to the protagonist Aether or Lumine, one of the two twins stranded in Teyvat and separated from each other. The player along with anime-style-mascot named Paimon go to the quest to find the lost sibling by taking guidance from seven deities in the world called Archons. Each of them rules a particular nation and element. As a player you can have your own elemental power called Vision. Currently, there are seven types – Anemo, Hydro, Cryo, Geo, Pyro, Electro, and Dendro. As for weapons, you have Sword, Claymore, Polearm, Bow, and Catalyst.
The account level is named Adventure Rank. And to begin, you need to first reach Adventure Rank 16 through solo gameplay. As you cross milestones and complete the quests, your World Level also increases. Along with that you are introduced to new challenges and powerful enemies. For the uninitiated, upto four players can team up together with cross-platform gameplay. While the game is free, the developers have tried to monetize through the in-game purchases. Real money can be used in exchange for random item drops.
Existing players can sign in to their account to top up Genesis Crystals (special currency). The website states they can only be used when logged into PC or mobile device. Players must have linked to a miHoYo account. After successful payment you will find same added to your account within 30 minutes. There is an email address provided at the beginning of this page for queries on payments. Through same you can purchase virtual, in-game digital items. The virtual currency or goods are non-exchangeable and non-transferable. Visit the website for more details on the gameplay or characters. For taking part in discussions or guides, you can join the official Discord page.