Contact Elmer's: Find below customer service details of Elmer's Products, including phone and email. Besides contact details, the page also offers a brief overview of the company.
Head Office
Elmer's Products, Inc.
4110 Premier Drive
High Point, NC 27265
United States
Customer Service
Phone: 1-888-435-6377 (US/Canada)
Phone: +44 2030276892 (UK)
Phone: +39 0291483961 (Italy)
Phone: +49 69380789901 (Germany)
Phone: +33 228032531 (France)
Email: nil
_____
About Elmer's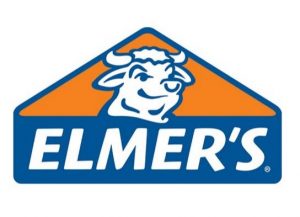 One of the world's top ten glues in the US, used predominantly at home, school, office and in furniture manufacturers is Elmer's. Based in Atlanta, Georgia in the United States, Elmer's Products has been manufacturing adhesive solutions since 1947. They have a range of adhesives, craft items, home repair and office supply products that are used to pour life into the creative pursuits of children and adults alike. With a committed team of experts, Elmer's keeps up its quest to provide better and newer products every year. No wonder then, that it is a trusted brand that is considered safe for use even by students. Artists designers and craft workers are aided by Elmer's glue to give wings to their flights of fantasy.
Most popularly known as the glue specialists with the recognizable white bottle and orange cap, Elmer's Glue-All a PVA- based synthetic glue is the most frequently used product followed by Krazy Glue, ProBond adhesives ad X Acto cutting tools. Not just school projects and scrapbooks, Elmer's is widely used in all gluing necessities for home, office and repair, including furniture. One could safely say that Elmer's has come a long way from its humble glass bottle and glue stick beginnings. Some of the popular brands of Elmer's glue are School Glue, Craft board adhesives, Wood filler glue, Multi- purpose glue, a range of glue sticks and Wood Glue. Elmer's also makes a range of Project Display Boards for students to make professional looking, flawless project displays.
Over the years, Elmer's has diversified into different but connected fields and now has under its umbrella three world class brands – the leading instant adhesive brand in the US, Instant Krazy Glue, X- ACTO – well-known brand for innovation in knives, cutting blades and office supply products, all three together making a complete package of all craft, school, office, home craft and gluing solutions and furniture gluing requirements. Elmer's products are available at all leading stores such as Walmart, Staples, Michaels, Office Depot, Office Max, A.C. Moore, CVS/ Pharmacy, K-Mart, All dollar stores and art and craft stores. Elmer's products can also be ordered through online shopping portals like Amazon. For more information or queries on store locations, catalog, product usages, career, or others, reach the Elmer's support.