Contact Tiqets: Find below customer service details of Tiqets.com, including phone and email. Besides contact details, the page also offers a brief overview of the company. Reach the customer service below for support, complaints or feedback.
Head Office
Tiqets International BV
James Wattstraat 100
1097 DM, Amsterdam,
Netherlands
Customer Service
Phone: +1 617 858 8844 (US)
Phone: +44 113 320 8444 (UK)
Phone: +31 85 888 4442 (Netherlands)
Phone: +33 9 70 73 44 48 (France)
Phone: +39 09 184 20888 (Italy)
Email: [email protected]
_______
About Tiqets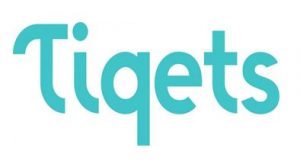 One can confidently say that the invention that has most revolutionized and impacted the way people live their lives is the smartphone. It has become a one-point solution for almost all functions of our lives. Using this one invention, people have used their ingenuity and creativity to come up with numerous ways to make life simpler and convenient. Apps are available for all sorts of uses from entertainment and education to banking and shopping. It is the startup entrepreneurs delight as it brings home the fact that anything is possible. This is exactly what four Dutch entrepreneurs did when they created Tiqets, an app that would make culture more accessible.
Ranked in the top ten mobile startups and acknowledged as the 3rd fastest growing startup in Europe in 2017, Tiqets, is an Amsterdam-based company with offices in Spain, Austria, Italy, France and the US. Tiqets is available for download on Google Play store or the Apple App store and is compatible with both Android phones and iOS devices. You can use this unique ticketing platform to discover, buy and use tickets for museums, shows and attractions in many select cities in Europe, the US and in many other parts of the world. There is no longer any need to stand in long lines and wonder whether you would get tickets for your favourite shows. Just download, install and start your cultural quest. There is no longer any need to print out your tickets while seeking entry to a show or museum. Just flash the ticket on your smartphone and get whisked into your cultural fantasy.
What makes Tiqets so much in demand is its easy-to-use format and instant delivery of tickets. You can order tickets online in seven languages, making it have immense global reach for travelers. You can buy tickets using multiple options of online payments such as Visa, MasterCard, PayPal, and Alipay. Safety of your information is of utmost priority to Tiqets and their payment portal is one of the most secure available online. All information collected from you is kept confidential and is only shared with those vendors who are absolutely essential for the processing of ticket purchases. Check the website to find out which cities and shows are supported by Tiqets and make your foray into the world of culture. Top cities currently listed on Tiqets include Buenos Aires, Vienna, Calgary, Montreal, Toronto, Hong Kong, Prague, Copenhagen, Paris, Berlin, Cologne, Munich, Athens, Budapest, Delhi, Dublin, Milan, Venice, Tokyo, Kuala Lumpur, Singapore, Moscow, Seoul, Barcelona, Madrid, Taipei, Bangkok, Isanbul, Abu Dhabi, Dubai, London, Edinburgh, Chicago, Los Angeles, Philadelphia, New York and Washington DC.
To begin your search, first select the preferred city and filter from the list of attractions. On each page, you will find the highlights, details and a detailed description. It also mentions if the ticket includes drinks or eatables and if smartphone tickets are accepted. Other useful information includes the availability of wheelchair and the cancellation policy. The reviews section at the bottom of the page lists reviews left by other users, helping you decide if the experience is worth pursuing. Making changes to your ticket varies from place to place. There is no fixed cancellation or refund policy, and it depends on the policy of the venue. For those experiences that are eligible for a refund, Tiqets will charge a cancellation fee. The FAQ section on the website answers questions related to order, cancellation and others. You can also reach the Tiqets support for queries on payment, refund, mobile ticket, or others.