Find below the customer service details of DeWalt in US. Besides contact details, the page also offers a brief overview of the global manufacturer of power tools and accessories.
Head Office
701 E Joppa Rd,
Towson, MD 21286,
United States
Support
Phone: 1-800-4DEWALT
Phone: 1-800-433-9258
Phone: +44 0 1753 511234 (UK)
Email: [email protected] (US support)
Email: [email protected] (UK support)
______
About DeWalt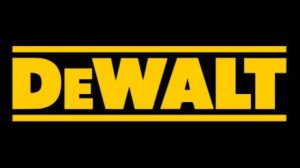 Tough jobs require tough tools, and jobsite professionals in the US trust DeWalt to help them do their job. DeWalt designs and manufactures anchoring and fastening products required by the construction industry. An ISO-9001:2015 certified company, DeWalt believes in maintaining high quality in all its services and products and places customer satisfaction at the core of its operations. In service from 1924, they are pioneers in all workhorse requirements such as tools, accessories and after sales service. They work hard to live up to their motto – 'guaranteed tough'. This century old company now has 64 centers in the United States with over 800 official service centers. Products are also sold globally through official outlets and authorized distributors.
DeWalt has an amazing array of options in power tools ranging from air compressors, air tools, pneumatic tools, cordless cable cutters, crimping tools, cordless power tool kits, Bluetooth connected tools, cut out tools, power drills – both cordless and electric drills, all varieties of grinders, dust management solutions, impact drivers, wrenches, lasers, nailers, staplers and all outdoor power equipment. You could also get oscillating multi tools, pipe and tubing tools, polishers, shears and hammers of the rotary and demolition varieties, routers, joiners, planers, saws of different sizes and thickness, sanders screw guns and a whole host of other specialty power tools.
Specialists in anchors of all varieties, at DeWalt you will get all your anchor needs. Mechanical anchors include key jobsite products such as wedge expansion, undercut, cast-in-place, screw, sleeve, bolt and shield, rod hanging, impact, nail and pin anchors. They also have a range of roofing, mechanical and light duty anchors. All these come in various configurations to suit your every need. Chemical anchors are available in injection system and glass capsule variants. You will also find adhesive sealants, expansion foams and all required adhesive accessories at DeWalt.
Leaders in fastening equipment, DeWalt has a selection of direct fastening cordless tools for the construction industry including gas direct fastening and powder –actuated direct fastening tools, pins, ceiling clip assemblies, threaded studs and assemblies. In the area of screw fasteners, they have a range of self-drilling metal screws, self-tapping metal screws, panel rivets and a complete building protection solution.
When you buy your jobsite products from DeWalt, you will also get access to a host of support and software to help use the equipment without any hitches. Extensive downloads are available on listings, models, literature about each product and for all chemical based products you will also get safety data sheets with complete information about the properties of the chemical, health hazards , precautions for safe use , emergency and first aid procedures, storage, transportation and proper disposal methods. You will also be able to get support for pull tests and training in using all power actuated tools. Technology is a huge part of DeWalt's innovation thrust and customers will benefit from the different software available.
Check out their service locations by using the store locator on their website. You can also purchase products online through leading retailers like The Home Depot and Amazon. If you have already purchased a product, register the same online to gain easy access to manuals, documentation, access proof of ownership and track warranty and service.
Not happy with the purchase? DeWalt has a 30 day money back guarantee. Simply return the product within 30 days for a full refund. Most DeWalt products in any case come with a 3 year limited warranty for defects due to faulty materials or workmanship. The Warranty document states it does not cover "part failure due to normal wear or tool abuse". Additionally, it does not apply to accessories or damage caused by unauthorized repairs. If your product is under warranty and needs a repair or replacement of part, locate a service center nearest to you and receive help.