Find below the customer service details of Cosmote, Greece. Besides contact details, the page also offers a brief overview of the telecom company.
Head Office
99 Kifissias Avenue Maroussi,
15124 Greece
Support
Phone: 13888
Phone: 13818 (business customers)
Phone: +30 6971013888
_____
About Cosmote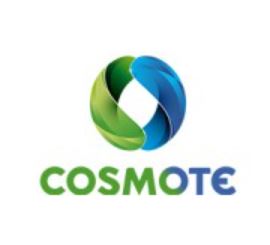 Cosmote is a leading telecommunications company in Greece, operating since the year 1998. Headquartered at Athens, Cosmote is a wholly owned subsidiary of Hellenic Telecommunications Organization (OTE). Currently, the largest mobile network operator in the country, Cosmote offers fixed and mobile services, TV, and digital services. Also having operations in Albania, the parent company posted revenue of €3.3bn in 2020. There are currently close to 7mn mobile customers across Greece. As of 2020, the company also caters to 2.7mn fixed line and 2.1mn broadband customers. The network operates on state-of-the-art technologies such as 5G and Fiber To The Home. With this customers can enjoy speeds reaching up to 10 Gbps. It was in fact the first 5G network operator in Greece. Additionally, there are more than a million free WiFi spots that subscribers can gain access to. Simply download the Cosmote Best Connect app and get access to points on the WiFi network.
New customers can register for the mobile, fixed telephone or Internet connection through a nearest branch or on the website. You can use the store locator on the link here to locate one by zip code or street. You can know all ongoing offers and bundles online. If you are a Cosmote mobile subscriber you can start using Cosmote 5G network across Athens, Thessaloniki and other cities. Subscribers can gain speeds up to 10 Gbps and near-zero latency. Ookla, the popular Internet intelligence company, recognised Cosmote as Greece's Fastest Mobile Network for the 5th consecutive year. Cosmote's 4G network as well covers the entire nation and offers high speed connectivity. Then you have the Fiber To The Home offering speeds of up to 200 Mbps. With the optic network you can be assured of download speed in seconds, uninterrupted streaming in HD format and much more. You can check online if optic network coverage is available in your location.
Mobile customers can choose between prepaid and postpaid connections. The prepaid option comes with a number of plans based on the usage and needs. Need additional data? You can choose from one of the plans to enjoy high speed Internet data usage on your phone or table. Don't have a device? You can find a number of offers on smartphone devices on the website. You will find Samsung, Xiaomi, Apple, Huawei, Nokia, Realme, among other brands. For entertainment, you can explore the Cosmote TV packs that comes with an extensive number of channels. For business customers Cosmote offers tailored solutions and services. Some of the mobile plans in offer include Cosmote Business Gigamax 3GB, 4GB, 10GB, 20GB to unlimited plans.
Existing customers can login to their account to view and manage current services. You can renew or request for cancellation from the account. The same can be done on the web or through the smartphone app. To be reminded of bills through email, you can activate e-bill on the web. Payment for your bills can be made through debit/credit card or Internet banking. Details on payment, activation and others are published under the Frequently Asked Questions section. You can also reach out to the Cosmote support for queries or complaints on new connection, cancellation, refund, activation or others.