Find below the customer service details of Coolibar. Besides contact details, the page also offers a brief overview of the sun-protective clothing company.
Head Office
2401 Edgewood Avenue South
Suite 400, Minneapolis, MN 55426
United States
Support
Phone: 1-800-926-6509
Phone: 1-952-922-1445
Email: [email protected]
_____
About Coolibar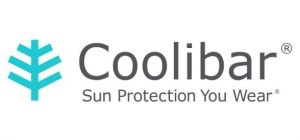 When we think of sunscreen or sun protection, we usually think of sunscreen lotion or sunglasses. Do you know there is a fabric that protects you from the harmful rays of the sun? Coolibar is the pioneer and manufacturing leader of UPF 50+ fabric technology that offers complete sun protection. It uses the most advanced technology, and has received the approval of the Skin Cancer Foundation's Seal of Recommendation. Coolibar fabrics are officially approved as effective UV protectants for covered areas.
Coolibar's mission is to keep the world safe from sun exposure and damage. It serves a dual purpose of protecting people who have sun related ailments and also aids prevention of sun related medical conditions. Having a base in Minnesota, Coolibar understands the importance of being outdoors and the dangers involved in being exposed to harsh UV rays. You can choose from elegant products for all outdoor activities and sports such as biking, swimming, running, boating, climbing, water skiing, fishing, hiking, tennis, golfing, snow skiing and many other activities.
The fabrics adhere to the highest standards of quality and testing for all their UPF 50+ products. Dermatologists using standardized tests rigorously test Coolibar fabrics. They are checked for weave, shrinkage, coatings, stretching, chlorine, salt water, laundry detergent or color bleeds. Coolibar fabrics guarantee to block 98% of UVA/UVB rays and provide protection that does not wash out even after continued use.
For all their steadfastness and UV protection qualities, Coolibar products are elegant and come in a variety of designs and uses. For women, they have well designed tops, polos, shirts, tunics, wraps, hoodies, jackets, pants, capris, skirts, shorts, beachwear, dresses, sun hats, caps, visors, scarves, sun guards and a whole range of protective gear offering 90% skin coverage.
Men have an equally extensive selection of sun protective gear such as shirts, tees, polos, jackets, hoodies, pants, shorts, hats, caps, fedoras, swimwear, rash guards, gloves, sleeves and gear for all other outdoor sports and activities. Coolibar has a wide variety of clothes and other protective gear for girls and boys of different age groups. There is a range from 4 years to 16 years for both boys and girls which offers them complete UV protection. They also have a 0 months to 3 years range of sun protective gear for baby girls and baby boys including clothes, hats, accessories and swimwear.
Swimwear at Coolibar has a wide range of options such as swim shirts, swimsuits, rash guards, shots, tights and hats. They also have a large collection for men and women in the Plus size range. Specialized products for swim gear are available such as Aqua Classic, Aqua Juno, Aqua Vesta, Aqua Helios, Aqua Plus and Aqua Plus Lite.
Coolibar also has a range of head protection gear such as hats, caps, Fedoras, flaps, floppy hats and visors for men and women. You could also choose sun protective gear based on activity or sport such as fishing, boating, garden party gear, swim caps and travel hats. You could choose protection for different parts of your body, such as head, neck, arms, torso, trunk, legs etc.
Purchases on the website can be done using major credit cards like Visa, MasterCard, American Express and Discover. During checkout, you can see the shipping options available for the order. The standard shipping within US can take anywhere between 6-8 working days. You can opt for expedited shipping for faster delivery. Customers can track the status of their order right on the account section. Not happy with your purchase? Return the same within 90 days for full refund. You can initiate a return under the orders section of your account.