Find below the customer service details of Yoplait. Besides contact details, the page also offers a brief overview of the yoghurt brand.
Head Office
Number One General Mills Blvd
Minneapolis, MN 55426
United States
Support
Phone: 1-800-967-5248 (comments)
______
About Yoplait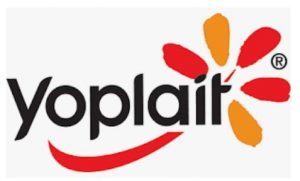 One of the most loved foods as a snack or as a dessert is Yogurt – and leading the market in natural and flavored yogurt is Yoplait. Yoplait is one of the world's largest brands of yogurt in the franchise segment. It is a joint venture of General Mills, the American giant, and Sodiaal, the French dairy cooperative. It was founded in 1965 with its headquarters in Boulogne-Billancourt, France and is going strong even today. Yoplait's success is a testimony to the cooperative movement in the dairy sector where six dairy cooperatives came together to create the most delicious yogurt with the signature flower on every cup.
Yogurt lovers use their creativity to savor their favorite cup of Yogurt. Yoplait tastes great in any way it is eaten – either with a spoon, as a drink or slurped up as a dessert. The years have passed by and Yoplait's great flavors remain constant. Of course, they have made many healthy changes such as reduced sugar quantities, removal of artificial sweeteners and use of only natural products. Yoplait has also transformed into a dunkable snack and as a convenient lunch box addition with the new Go-Gurt's EZ Tear technology.
Yoplait has a wide range of products making it the ideal choice for families with varying tastes and dietary needs. Choose from Go-Gurt, Greek Yogurt, Kid Cup, Lactose Free Yogurt, Light Yogurt, Limited Edition Yogurts and Original Yogurt. All tubs of Yoplait have nutrition facts printed on them including protein, calories and sugar content to help buyers choose prudently.
There is a wide selection of yogurt-based products to choose from. Yoplait's Greek Yogurt comes in a delightful strawberry flavor. The classic Trix Kid Cup low fat Yogurt is available in 8-cup packs with popular flavors like strawberry and Berry. Trix cups are a favorite addition to the school lunch box. Yogurt lovers who are lactose intolerant need not give up their favorite yogurt. Yoplait has on offer a lactose free yogurt that is an excellent source of calcium with an exotic French vanilla flavor. Also popular is Yoplait's limited edition Starburst special yogurt with strawberry flavor.
For the health conscious, or those who are watching their calorie intake, Yoplait offers Light, with just 1 gm sugar, zero added fat and only 80 calories – making it an ideal daily addition to one's diet. It comes in a delightful blueberry patch flavor, making it fun to diet. You could try their Original Yogurt that is made with real fruit such as red raspberry, and comes in convenient 6 oz. tubs.
When you are craving for a healthy and flavorful smoothie, all you have to do is to pick up a Yoplait Smoothie Blended bowl, with the goodness of fruits such as strawberry, banana and apple- all combined with natural yogurt, making it a complete meal. If you are looking for a tasty, yet healthy dessert, try Whips! Yoplait's low fat yogurt Mousse. It is light and fluffy and tastes great, chilled or frozen. The raspberry flavor is very popular among young and old alike.