Find below the customer service details of Lean Cuisine. Besides contact details, the page also offers a brief overview of the brand for frozen foods.
Head Office (US)
1812 N. Moore St.
Arlington, VA 22209
United States
Support
Phone: 1-800-993-8625
Phone: 1-800-225-2270
Email: [email protected]
______
About Lean Cuisine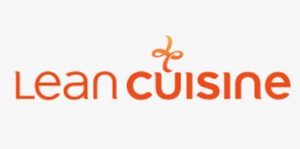 Lean Cuisine leads the market in low calorie frozen food products . It was founded in 1981 in association with Stouffer's, and has its headquarters in Cleveland, Ohio. Their products are marketed in the United States and Canada by Nestle, and in Australia by Vesco. Lean Cuisine has expanded from low calorie frozen food products to include ethnic dishes, traditional dinners, pizzas, Panini and whole grain products.
The vision of Lean Cuisine is to make available feel-good meals that can be prepared in a few minutes, retaining all the flavor and none of the drudgery. The dieticians, nutrition experts and chefs at Lean Cuisine have put together dishes that combine natural flavors with nutrition – making healthy dishes drool worthy. They are constantly curating new cuisines and culinary trends and putting them into ready to eat frozen avatars. Lean cuisine offers innumerable meals that are 400 calories or less and which have as little as 10 grams of fat or even less than that – making your favorite binge foods guilt-free.
Lean Cuisine products promote health and contain all nutrients required for an active lifestyle. Since the Lean Cuisine menu has dishes from around the world, they are popular with people from all countries as they can identify with their culinary traditions. Lean Cuisine products are available in six categories – less than 400 calories, gluten free, carb conscious, high protein, meatless and less than 300 calories. This enables people with diverse eating needs to find something suitable. You can narrow down your search for your favorite Lean Cuisine food according to how you want your meal. Choose from bowls, pasta, pizza, sandwiches and many more curations from different lands. Further, you have choices of choosing cuisines from American, Italian, Mediterranean, Asian or Mexican dishes.
Favorites in the less than 400-calorie category are the Baked Chicken, Cheese Ravioli, Alfredo Chicken with Chicken and Broccoli, Classic Macaroni and Beef, Glazed Turkey Tenderloins, French bread Pepperoni Pizza, Spaghetti with Meatballs, Santa Fe style Rice and Beans, and Swedish Meatballs.
In the gluten free category, one could choose from Buffalo Style Chicken with Mashed Potatoes, Chicken in Sweet Barbeque Sauce, Herb roasted Chicken with Roasted Potatoes and Broccoli and Mango Chicken with Coconut Rice. Also popular are Roasted Turkey with Vegetables, Sticky Ginger Chicken with Vegetables and Almonds, Sweet and Spicy Korean Style Beef, and Chicken Burrito Bowl.
Lean Cuisine offers a selection of dishes for the carb conscious consumers and those who require high protein meals. Not just non-vegetarians have a wide choice of frozen meal options at Lean Cuisine. For those who prefer meatless dishes, there's quite a wide selection ranging from Butternut Squash Ravioli with peas and carrots, Cheese Ravioli, Creamy Mac and Cheese, Fettuccini Alfredo, Five Cheese Rigatoni, Tortellini with Pesto, Macaroni and Cheese, Mushroom Mezzaluna Ravioli, and many more such exotic and flavorful delights. You should also try the delicious cauliflower bowls that are low carb and used to make your favorite pastas and macaroni less than 300 calories- retaining all the flavor, yet making it a guilt-free meal.