Find below the customer service details of Thrive Market. Besides contact details, the page also offers a brief overview of the ecommerce platform.
Head Office
5340 Alla Road, Suite 105 B
Los Angeles, CA 90066
United States
Support
Phone: 1-866-419-2174
Email: [email protected]
______
About Thrive Market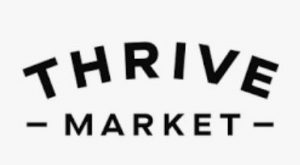 Thrive Market is American membership-based e-commerce that aims to deliver organic products at affordable pricing. With the tagline 'Organic without Overpaying', the company offers organic and natural food products. You will also get clean beauty products at a good deal. Besides the online website, one can shop from Thrive Market mobile app launched in 2016 for iOS and Android.
In its aim to deliver organic products, the company itself follows all sustainable practices. From ethically sourcing all products, and maintaining zero-waste warehouses to finally delivering the products in 100% recyclable boxes, the company is truly on a mission to make the planet healthier. Members of Thrive Market get access to more than 5000 healthy snacks, supplements, home, beauty, and baby products – all delivered at their doorstep.
Since Thrive Market is an online wholesale grocery store, daily grocery and pantry items like flour, cereal, oatmeal, pulses, and other organic and non-GMO products are available for purchase. The meat and seafood category contains pasture-raised beef, chicken, keto meat, salmon, and plant-based meals. You can shop from different sections like aisle, diet, brands, and shopping lists. Depending on your shopping needs, you can choose to shop from the following categories as well- food, meat & seafood, wine, beauty, bath & body, vitamins & supplements, babies & kids, home, and pet supplies.
Thrive Market has its own brands of products. From supplements and groceries to seafood and meat, you will have a lot of goodness to choose from. Other than its own brand, other brands include ACURE, Babo Botanicals, Kettle & Fire, KIND, New Chapter, Weleda, and MegaFood. Diet forms like Gluten-free, Paleo, Raw, Vegan, and Ketogenic are listed to buy products specific to the diet. Beauty products including different skincare items like face wash, face serum, patch treatment, cream, and make-up items like bronzer, mascara, highlights, and other similar products which are organic can be shopped on the platform.
To choose the option of healthy living, you do not have to burn a hole in your pocket. The membership is only $5 a month. Once you are a member, you will get up to 30% off on your orders. Also, with an annual membership, you can choose a free gift. With each paid membership, a low-income family is given a free membership under the program Thrive Gives. Any student, teacher, and active member of the military can also apply for this program. With membership, you will get access to daily deals and free gifts, fast and free shipping on orders above minimum value, and also the Savings Guarantee. If for any reason you want to cancel the membership, you can do so at any time.
There are several ways to earn Thrive Cash. When you refer friends and family, and they become members, you will get $40 as Thrive Cash. Other ways to win Thrive Cash include submitting reviews or purchasing specific products. This cash can be used while shopping on the website. Thrive Market ships to all states of the United States. You will qualify for free shipping on your first order above $25. If not qualified for free shipping, you will have to pay a shipping fee. The rate is different for frozen products. Thrive Market accepts Mastercard, Visa, American Express, and Discover for payment. They also accept PayPal and Thrive Market eGift Cards.