Find below the customer service details of Consumer Electronics Show (CES). Besides contact details, the page also offers a brief overview of the annual trade show.
Head Office
Consumer Technology Association
1919 S. Eads Street,
Arlington, VA 22202,
United States
Support
Phone: 866-233-7968
Phone: +1 703-907-7605
Email: [email protected]
______
About Consumer Electronics Show
Consumers eagerly await the new product launches at the highly-anticipated Consumer Electronics Show (CES). It is a big draw for technology companies and brands that vie to introduce new innovations and breakthroughs. Organised by the Consumer Technology Association, CES is held annually in January, in Las Vegas, Nevada. It has been a global platform where innovators meet and discuss business and latest innovations in the field of consumer electronics. First held in June 1967, CES exhibits manufacturers, developers and hardware suppliers. Tech powerhouses and innovative startups never miss the opportunity to network, discover innovative technologies and connect with some of the big names.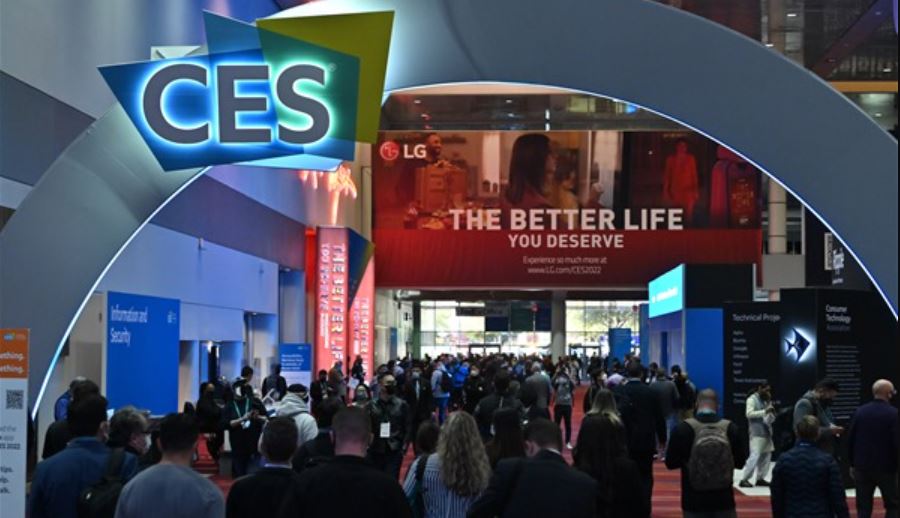 Innovations showcased at the event include those in 3D printing, 5G technologies, artificial intelligence, cybersecurity, education, fintech, marketing and advertising, robotics, to name a few. The event also holds a conference program that focuses on tech trends in the field of gaming and computing, digital health, home entertainment, automotive and transportation, space and food technology and more. Some of the top speakers in 2022 were Jong-Hee Han (Vice Chairman & CEO, Samsung Electronics), Gary Shapiro (President and CEO, CTA), Mary Barra (General Motors Chair and CEO) and Michael Kassan (Chairman and CEO, MediaLink).
Witness some of the most advanced technologies and the latest product launches from formidable companies and electronic entrepreneurs at the CES. These include Apple, Microsoft, Canon, Hyundai, Intel, LG, Sony, Samsung, Toshiba and Qualcomm. In addition, it hosts various business-centric sessions, such as CES Food Tech Conference, Connect2Car, Connections Summit and the Customer Experience Revolution. Besides, a preview event series called CES Unveiled is organised at different locations which is a forerunner to the main event. It showcases the most innovative tech products and ideas that precedes the CES.
CES is a trade-only event that can only be attended by individuals belonging to the consumer tech industry. Though general public cannot attend, you can catch the major announcements when it will be streamed online. If you wish to attend the event in person then a ticket can cost you anywhere between $100 and $300. The digital-only event tickets can cost you between $150 and $300. If you are a Consumer Technology Association (CTA) member you can get a 25% discount on the Deluxe Conference Pass. At CES, CTA members also have exclusive access to member lounges that have private meeting rooms, refreshments and seating, as well as an invitation to the CTA member party.
If you opt for CES Industry Attendee registration, you can get access to the CES exhibit floor, keynote addresses and select conference programming, as well as extended access to the CES Digital Venue when you pick up your badge in Las Vegas. With the Deluxe Conference Pass you can attend other conference programs too. If you wish to attend as an exhibitor you can register online on the website. With this registration you get an Exhibitor Personnel badge that includes access to the exhibit floor, keynote addresses, and a few conference programs.
As CES is held at the Las Vegas Convention Center (LVCC), you wont have to worry about accommodation or transportation. Commuting is easy, thanks to the Las Vegas Monorail trains that arrive every 4-5 minutes during large conventions. The Monorail connects the LVCC to the MGM Grand, Bally's/Paris and other key stations. You can purchase an unlimited ride pass to travel without any restriction. Note that the distance between Harry Reid International Airport and Las Vegas Convention Center is just 3.5 miles. If you are staying at a hotel, you can look for free shuttle service that will be available to and from the LVCC. For those driving in their own vehicle, the LVCC campus has a number of parking lots, even those that offer accessible parking. For queries or complaints on schedule, tickets, cancellation, lost and found items, or others, reach the CES customer service.