Contact China Mobile: Find below customer service details of China Mobile, including phone and email. Besides contact details, the page offers information on the company's products and services. Reach the China Mobile customer service below for enquiries, complaints or feedback.
China Mobile Intl Head Office
Level 30, Tower 1, Kowloon Commerce Centre,
No. 51 Kwai Cheong Road,
Kwai Chung. N.T. Hong Kong.
Phone: +852 3975 6688
Email: info@cmi.chinamobile.com
China Mobile Customer Sevice
Phone: 10086 (from China Mobile phones)
Phone: +86 138-0013-8000 (others)
Phone: (852) 2945 8888 (Hong Kong subscribers)
_____
About China Mobile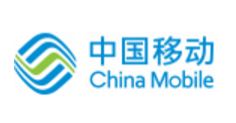 China Mobile Communications Corporation, simply known as China Mobile, is a leading Chinese telecom company headquartered in Beijing. The state-owned company began operations in the year 1997. It today boasts of having the world's largest mobile network, with over 807 million subscribers. As of 2014, China Mobile employed some 241,550 and had operations in all 31 Chinese provinces. The subsidiary branches include Guangdong Mobile, Zhejiang Mobile, Fujian Mobile, Beijing Mobile, Shanghai Mobile, Hainan Mobile, Anhui Mobile, among others. The company was ranked 25th among the "FT Global 500" list released in 2014.
The mobile communication technologies used by China Mobile include GSM, TD-SCDMA, TD-LTE and WLAN networks. Though 2G and 3G networks are widely used for voice and internet, China Mobile is now seeing a surge in 4G users, especially those looking for high speed connections. As of 2014, the 4G customers reached 90.06 million. With hundreds of thousands of 4G base stations, the China Mobile services can now cover a population of more than one billion.
Coming to the products and service, China Mobile's voice services cover local calls, international long distance calls, provincial roaming, international roaming and value-added services such as caller ID, call waiting, voice mail and conference call. As for data services, China Mobile offers SMS, MMS, mobile data traffic and infotainment services such as Mobile Music and Mobile Video. Those looking for internet services, can subscribe to 3G or 4G plans to gain access to high speed internet connection. Easyown, GoTone, M-zone and G3 are some of the brands operated by the company.
For more information, visit the website or speak to a China Mobile customer service representative.