Find below the customer service details of A&E Factory Service. Besides contact details, the page also offers a brief overview of the service provider.
Head Office
1560 Cable Ranch Rd, Bldg. A
San Antonio, TX 78245
Support
Phone: 1-800-905-9505
Email: [email protected]
______
About A&E Factory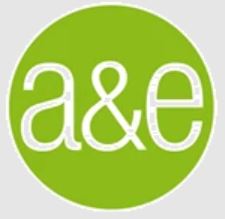 A&E Factory is a front-runner in the area of third party service providers based in the US. They specialize in product repair for all leading brands of home and commercial appliances and offer a comprehensive variety of services to keep all your gadgets and appliances in perfect working condition. A&E offers services for consumer electronics such as dishwashers, refrigerators, ranges, ovens, washers and dryers, lawn and garden equipment, fitness equipment that is motorized, power tools and many more items of daily use.
One of the reasons for the immense popularity of A&E services is that they have local teams of over 3500 technicians trained according to their exacting standards and verified for quality and safety. Since each location has readily available and well-trained technicians on the roster, any service call made is attended to immediately. The teams are equipped with state of the art repair vans that carry all requirements including most in- demand spare parts to ensure speedy solutions of problems. You can opt for either in – home repair where a trained technician will visit your house, evaluate the problem and fix it right there, or you may visit their centers and drop off your faulty appliances for repair. In case you are wondering if it is safe to call the technicians in for a service during the pandemic, you will feel reassured that A&E follows all safety precautions specified by the CDC meticulously.
Getting help with A&E Factory Service is easy. You can visit their website and click on Schedule an Online Service button. You choose the product you need fixed and give details of the brand of your product and information about warranty. Enter your location and a local technician will get back to you very soon to help you place your service order. Once you place a service order, you can track the progress of your service from the comfort of your home. Just enter your service order number, zip code, phone number, and the pending work details will show up.
If you are a commercial establishment – either big or small, and require service for your machines or appliances, you may register on their website, giving all the relevant details and get access to all their services. Trained technicians apt for the service will visit your business place, identify and evaluate the problem, and offer a solution. Since the technicians have fully stocked vans and access to technical diagrams, they can complete the repair in the shortest time possible. They can also call in for help in case the problem is a bit complicated in nature. In the event that they do not have the requisite spare part readily available, they will get back with the part from their warehouse.
You can conveniently pay for all the services online using their safe payment portal PayPoint. An interesting feature of their services is that A&E Factory provides service for all leading brands and provides guarantee of their work. Therefore, you can rest assured that you can count on A&E for a professional and dependable service.