Find below the customer service details of AmeriGas. Besides contact details, the page also offers a brief overview of the distributor of propane gas.
Head Office
460 North Gulph Road
King Of Prussia, PA 19406
United States
Support
Phone: 1-800-AmeriGas
Phone: 1-800-263-7442
Phone: 1-866-771-2008
Email: customercare@amerigas.com
_____
About AmeriGas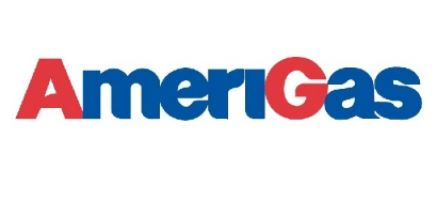 AmeriGas is one of the largest retail distributors of propane in the United States. They serve over 1.7 million customers in the fields of residential, commercial, agricultural, industrial, wholesale and motor fuel consumers. AmeriGas was founded in 1959 and has its headquarters at King of Prussia, Pennsylvania. It is a subsidiary of UGI Corporation. They service all 50 states of the United States from over 1900 propane distribution points.
Propane is a popular fuel as it is a natural gas and is safe, eco-friendly and efficient. It is also known as LPG or Liquefied Petroleum Gas. Propane is a byproduct of natural gas processing and petroleum refining and is an alternative fuel that is in demand because it is safe and reliable. LPG is the most favored fuel at homes and commercial establishments the world over.
Because of its versatility, propane is used to heat homes, for cooking, and heating water. It is a convenient form of fuel for remote or rural areas. Propane grill tanks are used frequently for barbecues and grills, outdoor kitchens, pool heating etc. It is also an easy way of fueling up during camps or in RV trips for heating, cooking and other needs. Not just homes, even commercial operations and builders use propane to power their equipment such as lawn mowers, forklifts and other heavy machinery.
AmeriGas is the largest provider of propane in the United States and services every corner of the country – whether it is a rural or urban neighborhood. You can trust AmeriGas to provide you with your propane requirements and accompanying quality service that one associates the brand with. AmeriGas is affordable and you can optimize your energy bills when you choose to go with them. It not only powers up all the lights and appliances in your home, it also keeps your environment safe and comfortable. When you are looking for outdoor heating during your Barbeque sessions or any heating needs outside your home, AmeriGas is the perfect fit for your needs.
You can make an informed decision before signing up with AmeriGas by asking for an online quote and what else is entailed, in the switchover process to using propane. You may proceed only if you are convinced. Once you open an account, you can enjoy the ease of ordering and paying bills online through your MyAmeriGas account. Payment of bills can be done online using major credit cards like Visa, MasterCard, Discover or American Express. You can also pay by phone or by mailing checks and Money Orders to the address.
If you need propane for a holiday on the go or for an outdoor trip, you could opt for propane grill tanks and cylinders. These are portable, safe, powerful and very convenient to carry around in your vehicles or RVs. For home installations, AmeriGas installs home propane tanks on your property. The executives first visit your home, do a site survey and suggest the most suitable tank for your requirements. They help you with the paperwork, and complete the installation and setup process. Once installed, you can either opt for automatic delivery at regular periods or you can book as and when you need to fill up your tank.