Find below the customer service details of Public Storage. Besides contact details, the page also offers a brief overview of the self-storage provider.
Head Office
701 Western Ave Glendale,
CA 91201-2349,
United States
Support
Phone: 800-688-8057
Phone: 888-797-6980
______
About Public Storage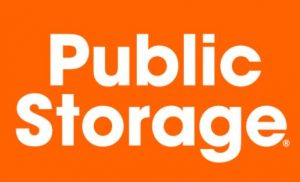 One of the largest self-storage providers in the United States and in the world, Public Storage offers self-storage units of various sizes to store all your belongings. You can store personal belongings, business material and vehicles, including RVs and boats in the many sizes of storage units available. They also have climate-controlled units to keep your belongings in pristine condition. Public Storage has thousands of facilities across 38 states of the United States and a presence in seven European nations.  The company has more than 170 million square feet of rentable real estate and offers self-storage units that are convenient, safe and easy to rent out. Once you store your belongings in the unit, you can be assured that they will be protected against any sort of natural climatic or other damage.
Public Storage has a huge team of over 5000 people working to make the whole self-storage process smooth and affordable. The company has made a mark as an environmentally responsible entity that is very conscious of adopting sustainable practices such as using LED lighting, solar power generation, efficient HVAC systems and water practices that are environment friendly. All their packing supplies and moving boxes are 100% recycled products.
Renting a self-storage unit at Public Storage has many benefits and makes the process painless. On select inventory, you can avail of the contactless rental policy wherein you can book online and go straight to your rented space to store your stuff. You can rent monthly if you are not sure of the duration of the storage requirement. The access hours are flexible, enabling you to plan your visits at your convenience.
You can avail of self-storage units in various convenient sizes depending on your requirement, thus ensuring optimum use of space and affordable rentals. The smallest self-storage units range from five square feet units to five feet by ten feet units. These are ideal for storing boxes, small pieces of furniture, seasonal items or stuff from a room or two to clear some space from your house temporarily.
For storage space for furniture and belongings of a one or two bedroom apartment, Public Storage has medium sized storage units that range from five feet by fifteen feet to ten feet square units. This is most convenient for temporarily storing things when you are renovating your house or searching for a new place to live in.
If you need a larger space to store the contents of a large house, you could opt for the large self-storage units that are ten feet by fifteen feet to ten feet by twenty-five feet. People usually use this size when they are in between houses, or getting their house painted or renovated. Sometimes you need to keep your vehicles in storage for safety, to free driveway space or just to keep them protected from the elements. The perfect place to store your vehicles is at Public Storage. You can choose between covered, uncovered and enclosed storage units of different sizes that will house your cars, RVs, motorcycles or boats.