Find below customer service details of Telecom Regulatory Authority of India (TRAI). Besides contact details, the page also offers a brief overview of the regulatory body.
Head Office
Mahanagar Doorsanchar Bhawan,
Jawahar Lal Nehru Marg,
New Delhi-110002
Phone: +91-11-23664147
Customer Service
Email: [email protected] (general)
Email: [email protected] (consumer complaints)
Phone: 91-11-2323 6308 /3294
_____
About Telecom Regulatory Authority of India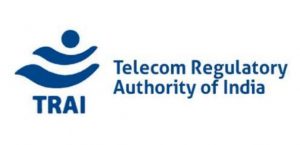 Telecom Regulatory Authority of India, popular by its acronym TRAI, is the chief regulatory body of the telecom industry in India. It was established in the year 1997 with the introduction of Telecom Regulatory Authority of India Act. Operating from its headquarters at New Delhi, TRA works for the adequate provision of telecommunications services throughout the country and developing the level of service to achieve the interests of subscribers. It further facilitates "fair competition" and ensures the licensees adhere to quality standards of performance. The organisation structure consists of one chairman, two full time and two part time members. There are secretaries and advisors in the regional offices situated at Bengaluru, Jaipur, Hyderabad and Bhopal.
Telecom sector is a fast evolving sector in India. The country is currently the second largest telecom market with a subscriber base exceeding 1.2bn. It is also the world's fast growing market for mobile apps. As a regulatory body, TRAI has policies and measures in place for consumer protection, ensure affordable tariff, regulate interconnections, and make recommendations. It gives recommendations to the government on key issues like cloud services, spectrum, roaming, net neutrality, in-flight connectivity, among others. The list of functions and activities are published on the official website. You can also follow the upcoming events, consultation papers, regulations/orders and recommendations. Papers and orders can be tracked by sections such as telecom tariff, interconnection, spectrum, VAS, mobile number portability and licensing. The same is also available for Broadcasting.
For consumers who are seeking information on approved voice and wireless service providers, there is a database with name, designation and email address. Some of the wireless service providers listed include Tata Teleservices, Reliance Jio, Reliance Telecom, Reliance Communication, MTNL, Vodafone Idea, BSNL, Bharti Airtel and Aircel. TRAI brings all their tariffs under one section so consumers are educated on the existing plans and pricing. Under the tariffs section, you can filter by prepaid/postpaid, circle and operator. You can see the tariffs for landline, mobile as well as broadband. The details will show you the product name, price, and validity. You also have the option of downloading the tariff product details in excel. If you have a feedback or complaint, you can do same using the feedback form on the Tariff page.
For the benefit of consumers, TRAI maintains web portals and smartphone apps to educate as well as collect feedback. Visit the Customer Preference Portal for help with setting preferences for commercial communication or activating Do Not Disturb (DND). You can choose to fully block all commercial communication or partially block by choosing a category (for eg: banking, real estate, education, health and consumer goods). To activate the service through SMS or call, you can dial 1909. You can download the TRAI DND app for Android and iOS to register your number and set DND preferences.
Want to measure your data speed and send the results to TRAI? Download the TRAI MySpeed app. The app automatically captures and sends coverage, data speed and other network information. For complaints on Value Added Services (VAS), download the TRAI CMS. And for other general complaints, you can get the details of the complaint center through the Telecom Consumers Complaint Monitoring System (TCCMS). The portal is designed to help customers process their complaints, get details of appellate authority to escalate the issue and view the status of a complaint already lodged.